Jaalen Edenshaw installed the panels last fall.
Jaalen Edenshaw's carving shed near Masset is famous for the carved works of art that he, and others, produce within it.
This spring, the shed is also becoming known for a different reason: an array of solar panels up on its roof.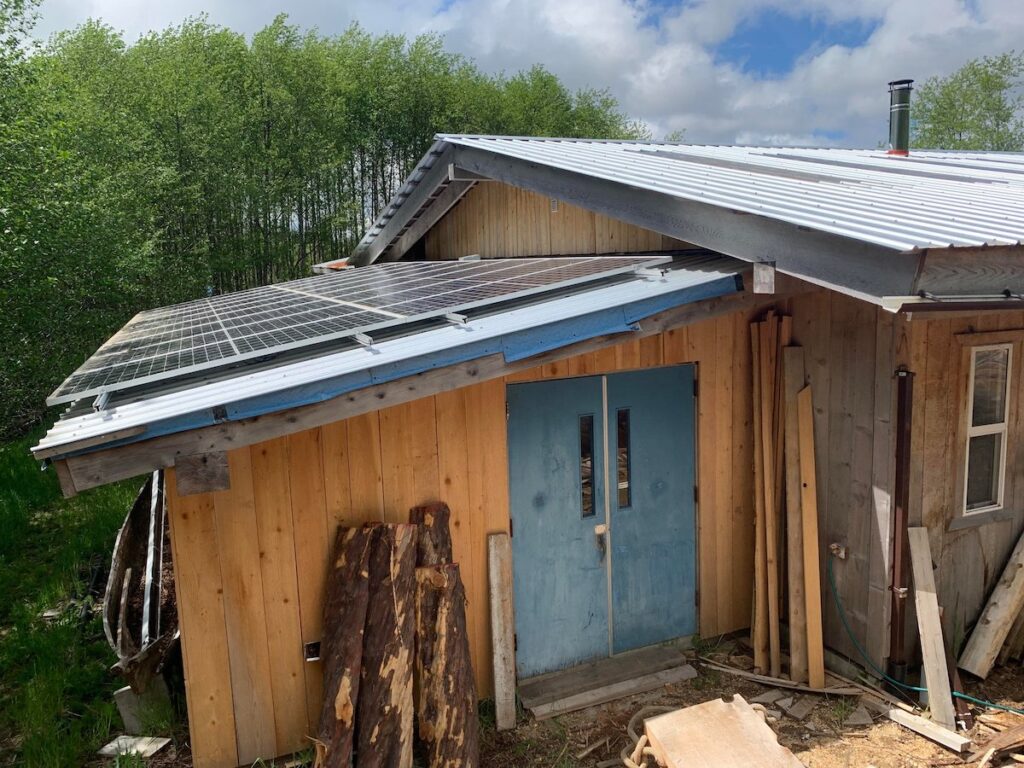 "With the warming weather, Jaalen Edenshaw's solar-powered carving shed in Masset is now producing more energy than it uses," reads a post shared on the Coastal First Nations Facebook page.
"My power bill is going backwards," Edenshaw told West Coast Now.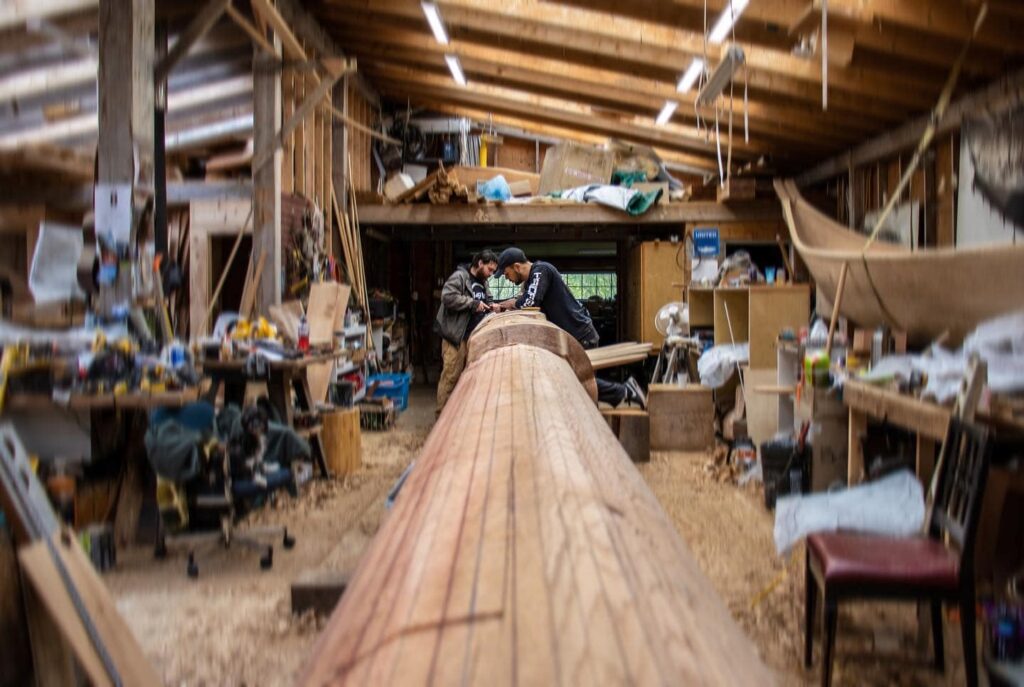 After installing the panels last fall, power bills for light, heat, and tools remained high during the winter, but since the darkness gave way to spring, he said, the solar panels are generating more electricity than the shed uses.
The goal, said his brother Gwaai Edenshaw, is to "neutralize our carbon footprint, in terms of electrical use."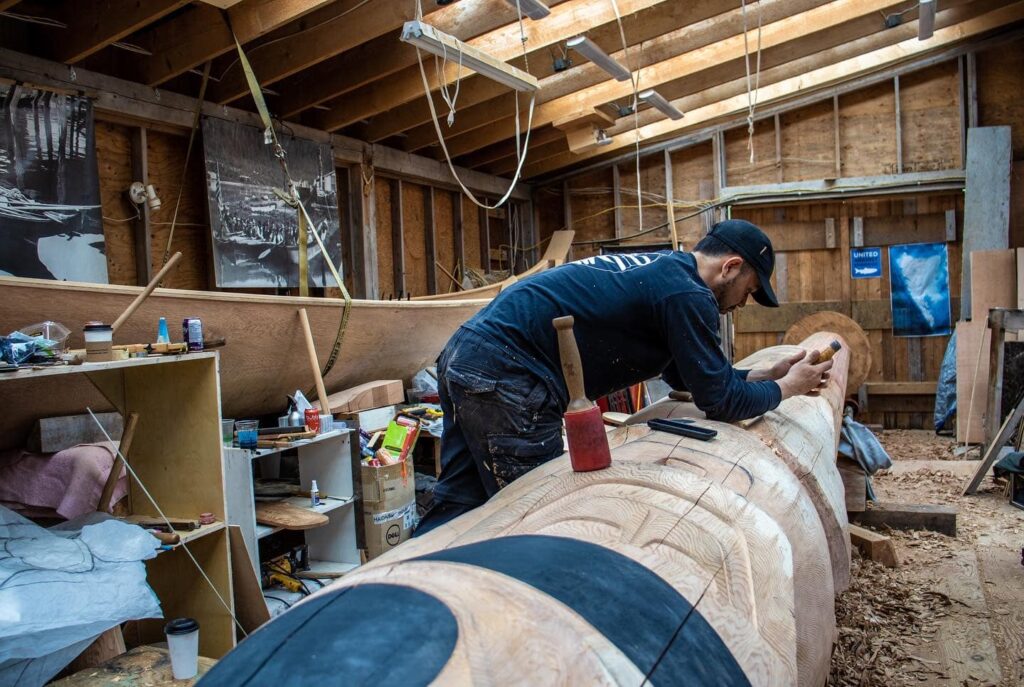 The brothers are currently working together on a pole in memory of their late chief, which they said will be finished in a few weeks.
Meanwhile, Jaalen Edenshaw's art is featured in a new exhibition, Generation to Generation, in the Northwest Coast Hall of the American Museum of Natural History, in New York.
His miniature pole, showing different stages of carving, was featured in the hall as it re-opened last month after a renovation.
The hall celebrates Northwest Coast art. "There's thousands of pieces around the world which have been taken from Haida Gwaii. But, as you can see the carving and our culture is still alive today and will continue on into the future," Jaalen Edenshaw noted in a museum video.