When Constable Brody Hemrich isn't helping solve and prevent crimes with the Prince Rupert RCMP detachment, he can often be seen handling a hockey stick.
That's because Hemrich isn't just a general duty investigator for the city, he's also player #61 on the Prince Rupert Rampage.
"As soon as I got to Prince Rupert I knew that I wanted to involve myself in the community somehow. In the past sports has always been an outlet for me where I could connect to people and luckily I had a friend who used to play for the Rampage and connected me with them," reads a new profile of Hemrich on the RCMP website.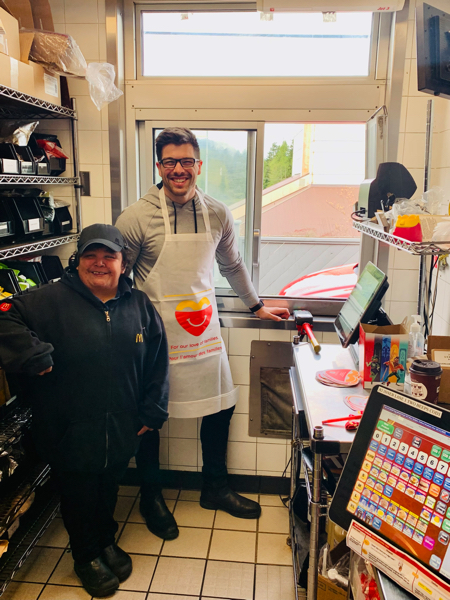 Hemrich moved here in January 2021, and whether he's on the city's street or in his hockey gear, he's thrilled to be part of the community.
"From the first time I stepped on the ice with the team I felt a connection," he says. "My first game was a surreal experience. I had never seen a community rally around a team so passionately, it made me so happy and proud to be representing Prince Rupert. I'm excited to see what the next couple of years bring while I'm in Prince Rupert. Go Rampage!"
Hemrich also wants to make sure that younger people can take part in the sport he loves. He's part of KidSport Prince Rupert Chapter's Board of Directors.
"More recently," the profile reads, "Cst. Hemrich got involved with the Prince Rupert Minor Hockey Awards where he attended and handed out 2 separate awards to kids playing hockey in the community. Cst. Hemrich also volunteered his time on May 11, 2022 for McHappy Day, where he fundraised on behalf of KidSport and the Rampage."