You really have to see it to believe it.
Earlier this month, Justin Dudoward let his eight-month-old Yorkie named Coco onto the back porch of his Metlakatla home.
But moments later, he heard his daughter scream and Coco came running back into the house.
Coco, it turns out, was nearly abducted by a bald eagle.
The whole incident was captured by Dudoward's doorbell camera.
"We want to show you some stunning video," Global News reported in a segment about the incident.
Coco suffered a serious injury from the attack, but after going to the vet she's made a full recovery. She now runs around like "nothing happened to her," Dudoward told Global.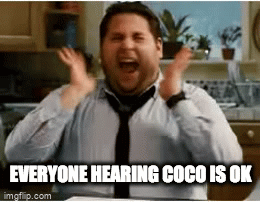 She might just be the luckiest puppy in the province.