Imagine strolling through the coastal rainforest of Bella Coola Valley and coming across ancient animal carvings at your feet.
Luckily, you can get a glimpse of that experience in this stunning virtual video tour with Chris Nelson of Copper Sun Journeys who guides us through the petroglyphs of Nuxalk Traditional Territory, estimated to be between 4000-5000 years old.
"This is the most important part of my tour…because it tells where the Nuxalk people have come from."
One highlight of the journey is an intricate "Herald" face carved in the rockface that points north where the trail faces, "inviting everyone to witness what was placed here on stone."

"Coming here today you found yet another piece of your home. That our home is your home – that's how welcoming the Nuxalk have always been."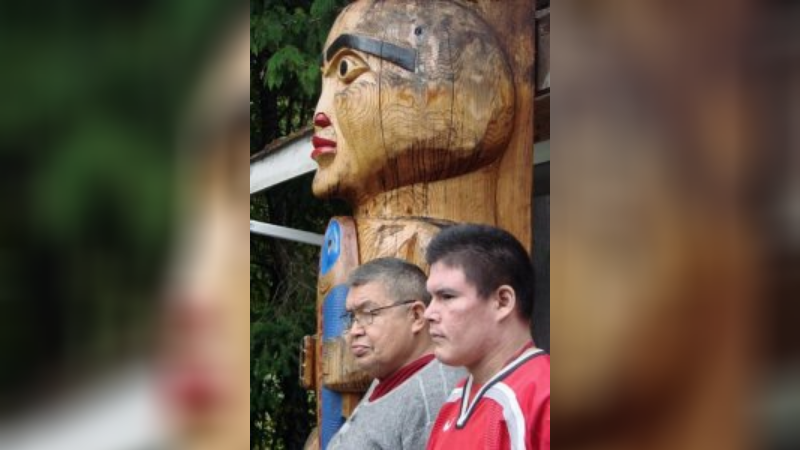 The tour also includes a look at a totem pole carved by legendary Westcoast carver, Silyas, who lives in Bella Coola. You can see more of Silyas' work on his website.

If you find yourself in the Bella Coola region, check out Copper Sun Journeys and their guided tours here.