Calling all mountain bikers: do you ever wonder what goes into making those epic biking trails?
You can get a sneak peek into the process in this video that shows Patrick Thomas and Thomas Schoen, also known as The Trail Guys, heading up to Lax-Kw'alaams territory from Prince Rupert to build a community trail system.
The Trail Guys' Youtube channel shares their adventures as mountain bikers and expert builders of riding trails. It also features the work of their non-profit, the Indigenous Youth Mountain Bike Program, to encourage kids to get active outdoors and connect with the land through biking.
In this video, they meet up with the folks at the Lax-Kw'alaams' Academy to map out a whole new hiking and biking trail network for the community.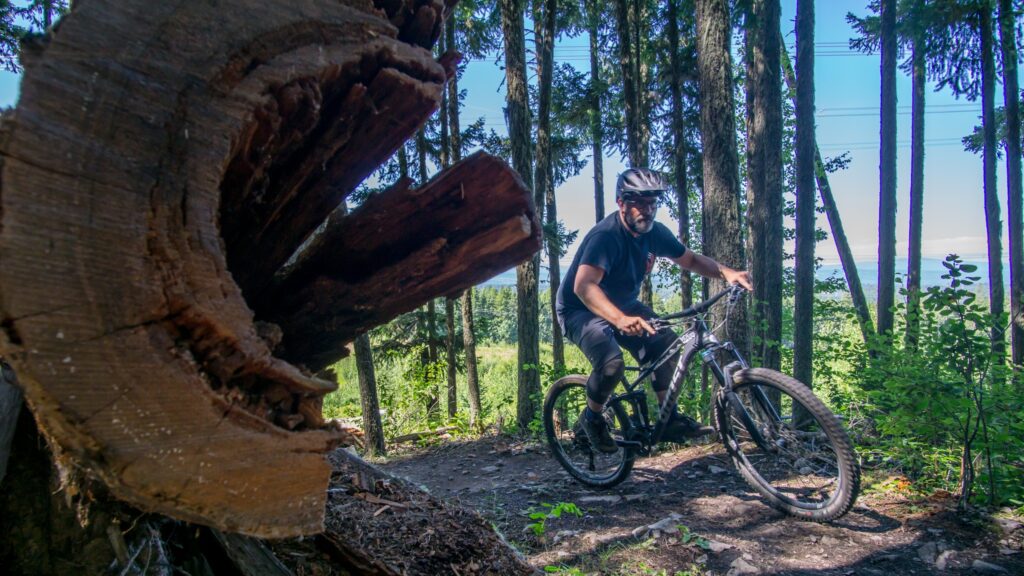 "This area would be absolutely ideal for a little skills park. It just doesn't get any better." Thomas says to the Lax-Kw'alaams youth as they scope out the landscape. "We could clean all these trees up, cut the stumps down and build a couple 'skinnies' and a 'teeter-totter' – just some fun stuff where you can play around."
They also show off some impressive drone shots of the community and the future trail network that they are planning to build. "It's definitely got some real potential."
Since starting the Indigenous Youth Mountain Bike Program, the Trail Guys have been invited by dozens of First Nations across the province to build hundreds of kilometres of trail.
Here's to hoping the Trail Guys post a follow-up video of the Lax-Kw'alaams mountain bikers hitting the trails when they're done!