If you were one of the many kids who dreamt of becoming a firefighter when they grew up, now might be your chance.
The District of Kitimat shared this new video seeking new firefighters and paramedics for its station – the only one in the province that offers both firefighting and emergency medical services combined.
"I think it's very awesome that we can provide these services to our community both as firefighters and as paramedics," first responder Cameron Kelso shares. "We kind of get the best of all worlds for helping out the residents within the District of Kitimat."
The video also highlights various types of community work the firefighters are involved in, from fundraising for Kidsport, a non-profit providing grants for children's sports and recreation fees, to helping out with the annual Canada Day fireworks.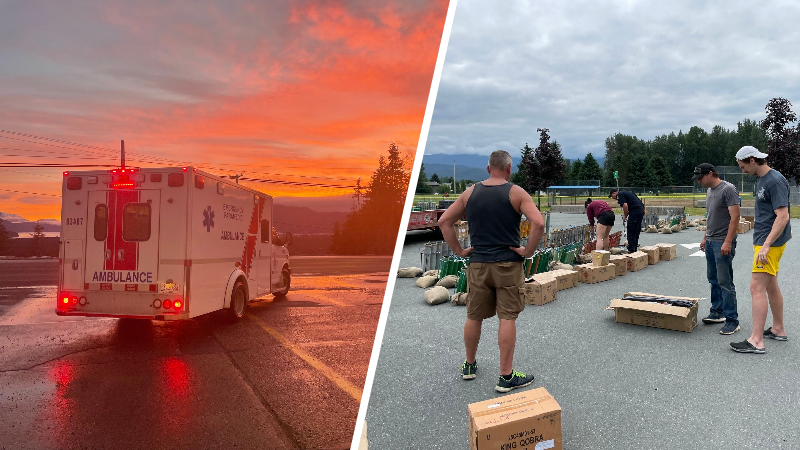 The appeal isn't just the charitable work – the beautiful landscape is a big draw too for these frontline fighters. "I've never lived in the mountains, so this was kind of mind-blowing to be right on the ocean and surrounded by mountains," says Ontario-transplant Brooke Weishar.
As the video description reads, joining the team as a firefighter/paramedic is "about more than saving lives; it's about being involved in the fabric of the community."
If you are interested in applying, click this link or check out the Kitimat Firefighters' Facebook page. https://www.kitimat.ca/en/municipal-hall/resources/Careers-with-DOK/Firefighter-Paramedic-Ad-July-2022.pdf