The best part of harvesting kelp off B.C.'s Central Coast isn't necessarily viewing bears on the beach, enjoying the company of porpoises surrounding the boats, or watching otters and whales..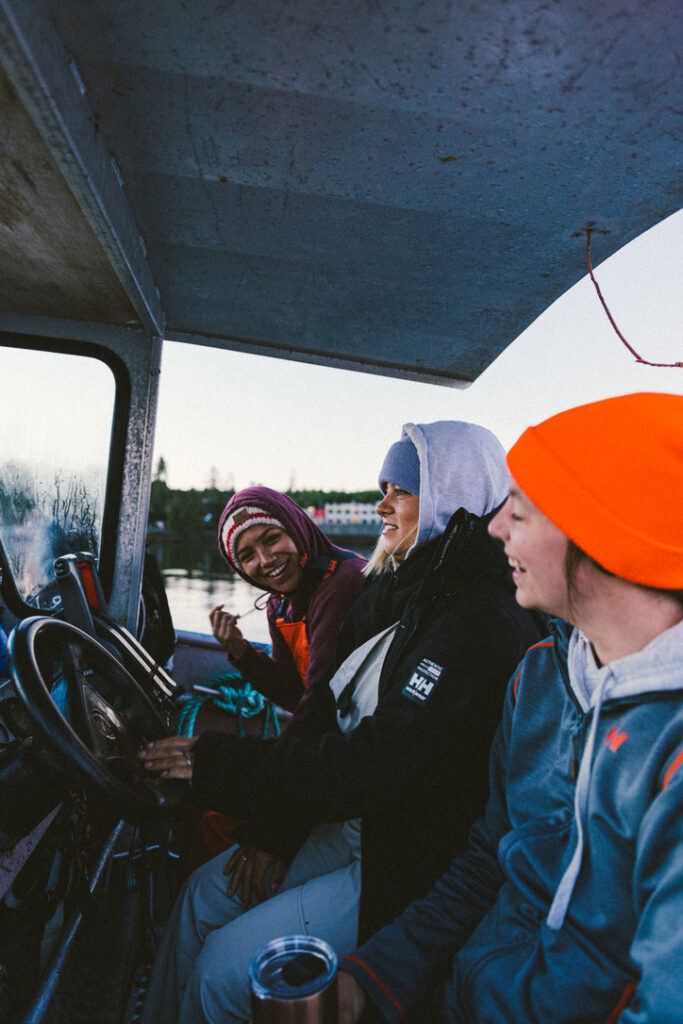 Those things are all awesome, according to Shaelynne Bood, the co-owner of Confidence Fishing Company. But best of all, she told West Coast Now, is "working with my best friends."
"I run a kelp harvesting crew out of Port Hardy, on the northern tip of Vancouver Island, harvesting (kelp species) Macrocystis pyrifera from the wild patches along the coast," Bood posted on the Facebook group West Coast Fisherman.

"This kelp can grow up to 2 feet a day in perfect conditions and is used in many products ranging from fresh kelp for restaurants, fertilizers, and cosmetics!"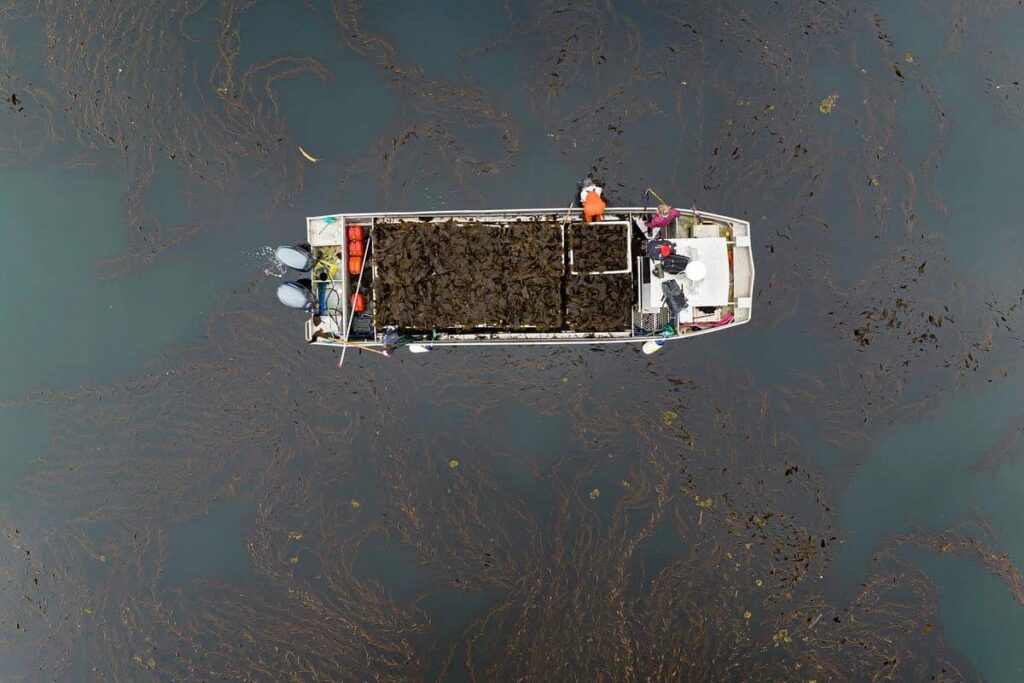 "Every work day on the ocean is like therapy, a dance session, and singing. The best part of being a boss is I get to hire my friends. We dance on the boat the whole way home," Bood said in an interview with West Coast Now.
After high school Bood joined her dad, Marc Peeler of the Kwakiutl First Nation, in the family's seafood and kelp business.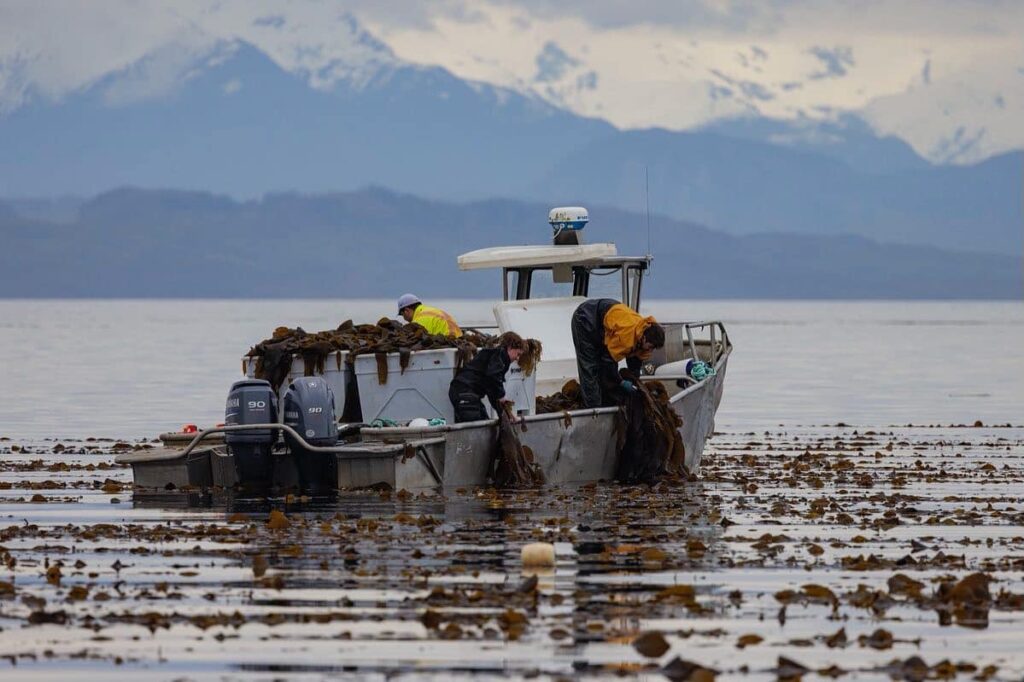 From her infancy, said Bood, she spent her days fishing with her father. "I love the ocean, I can't imagine not working on it. It's really cool to be on the water."
Bood, now turning 26, runs the company's kelp harvesting operation out of Port Hardy, on the northern tip of Vancouver Island.
Except during winter, each of the company's two skiffs harvest every day. Check them out on the company Facebook page, Kelping It Real.
Most of the harvest is sold to a fertilizer processor, said Bood.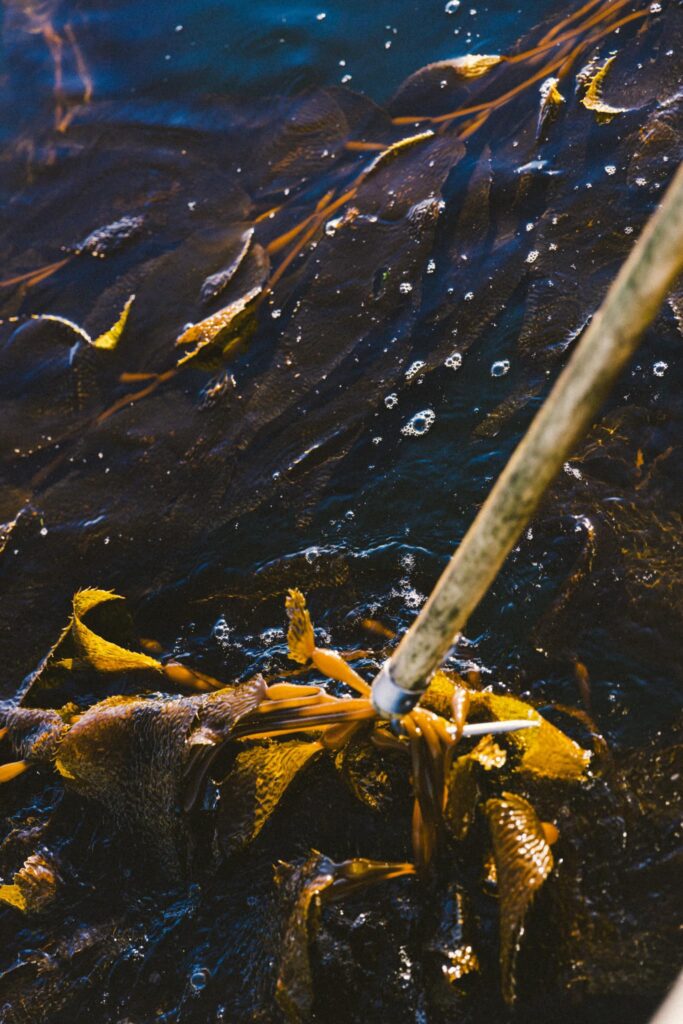 The highest-quality kelp is vacuum-sealed and sold, through a partnership with Victoria-based Sea Forest, to high-end restaurants.
Harvesting kelp, and all aquatic plants, is regulated and licensed by the B.C. government, which states its aim is "to ensure aquatic plants are harvested sustainably and are safe for human consumption."
Bood notes that biologists working with the government monitor the company's daily harvest, and the company takes no more than 20 percent of each patch, to ensure that more grows back.
"We only harvest by hand so as not to pull any of the fast holds off of the bottom which is where the kelp is growing from (machine harvesting will pull holds and destroy patches)," she noted.
Bood comes from a long line of fishing ancestors. Now, "to be a vegetable farmer is pretty cool," she said.