Every fisherman has a tale about the famous fish that got away.
But four dudes from Alberta who were recently caught poaching might not want to share this yarn with their family and friends.
The men were nabbed in Terrace this week by B.C. Conservation Officers during routine compliance checks on recreational fishing vessels.
"Four Alberta men lost more than 80 pounds of halibut and crab and were issued a combined $4,500 in fines after they were stopped by Conservation Officers in Terrace," said the Conservation Service in a statement on social media.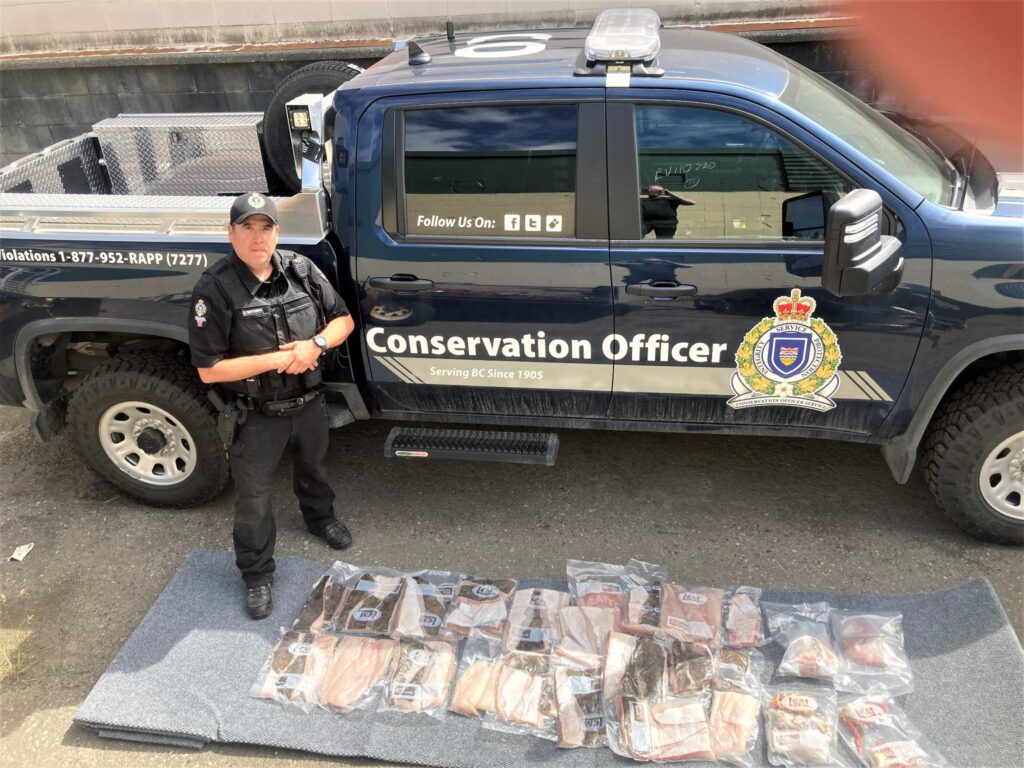 The men lost nine halibut and four bags of processed crab, said the service, and received "numerous" violation tickets under the Fisheries Act.
Here's the good news, though: the seafood will be distributed to area residents in need.
"This could have easily been avoided if the four men had followed the regulations related to possession limits and the transporting of fish to ensure it's identifiable and measurable," the service explained.
The B.C. Conservation Officer Service asks anyone who sees someone poaching, or polluting, to call its "RAPP" line (Report All Poachers and Polluters), 1-877-952-7277.