Joy Moody's rope mats are not just rugs to walk on. Each has its own story-and all of them together have a backstory, about local jobs, the environment, and the economy.
"I am by trade a net mender," Moody told West Coast Now, when asked about her artisanal mat business, 2nd Chance RopeWorks, in Port McNeill on northern Vancouver Island. And she is also a storyteller.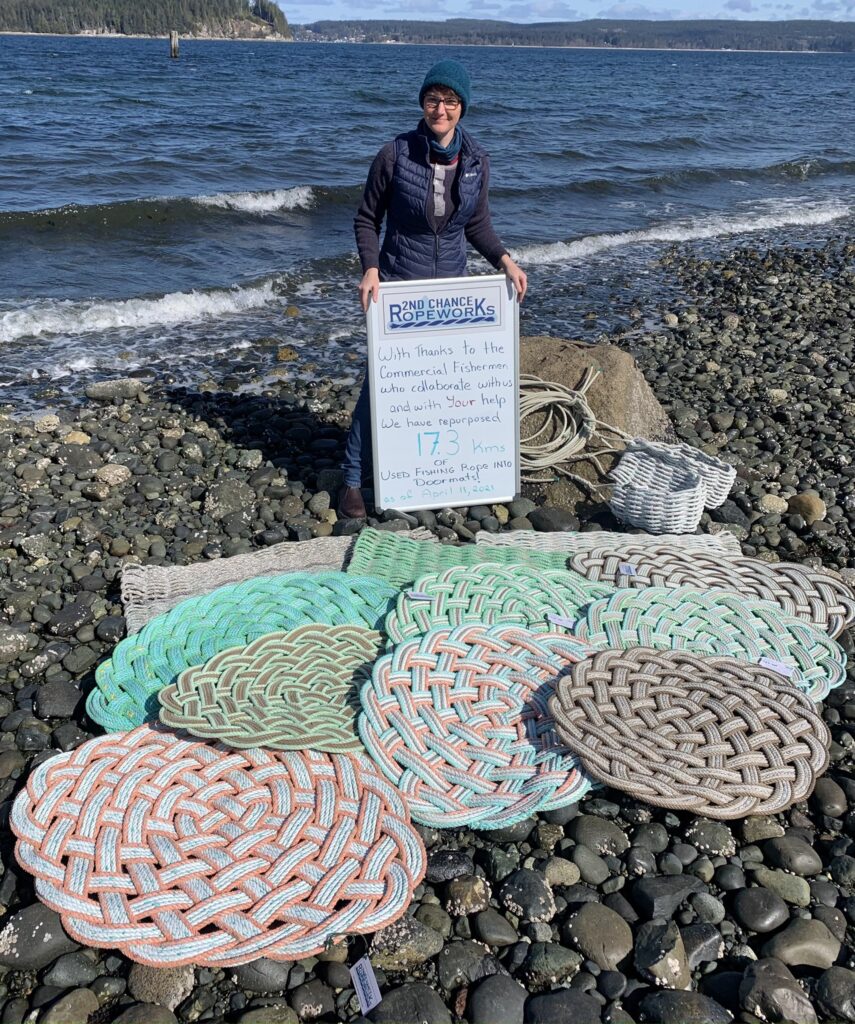 As a kid, growing up on the coast, Moody mended salmon nets for money, then eventually turned it into her business.
But a decline in salmon fishing made her cast around for an additional product to sell. She lit on the idea of reusing the longlines fishermen use for halibut and cod which, after they're worn out, are usually sent to landfills.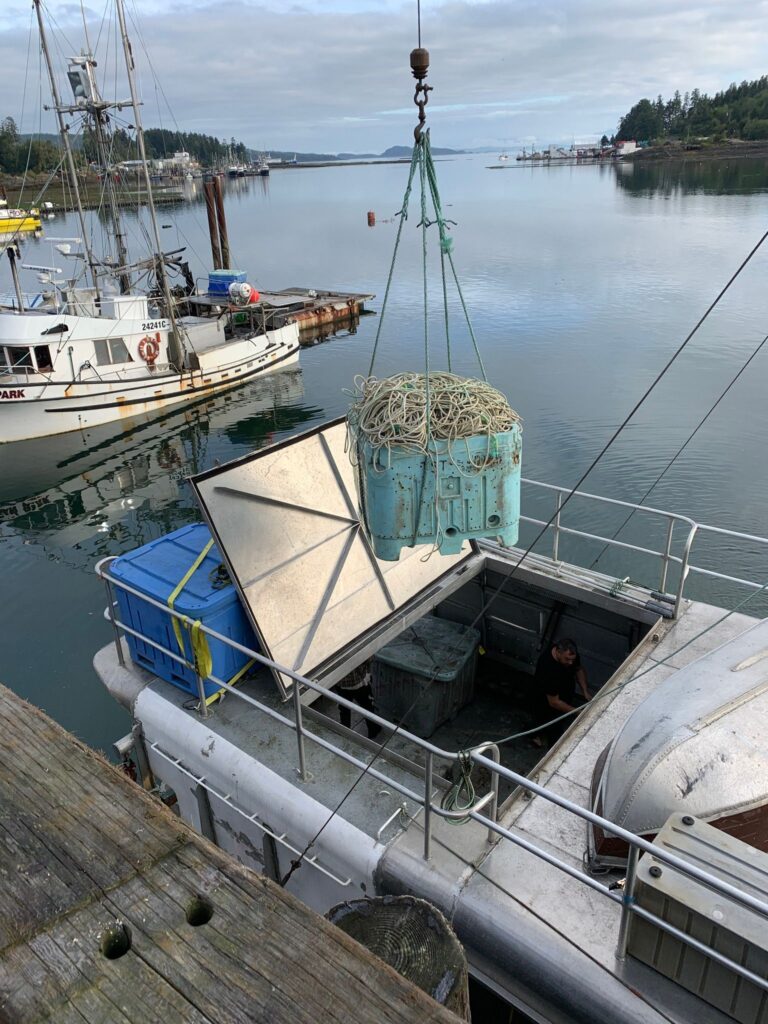 "I looked at these ropes, and asked myself, 'what can I make of them?'" she recalled. She borrowed a library book about making mats, and started to teach herself the craft.
She drew up a business plan, and launched 2nd Chance Ropeworks in early 2020–just as the pandemic hit.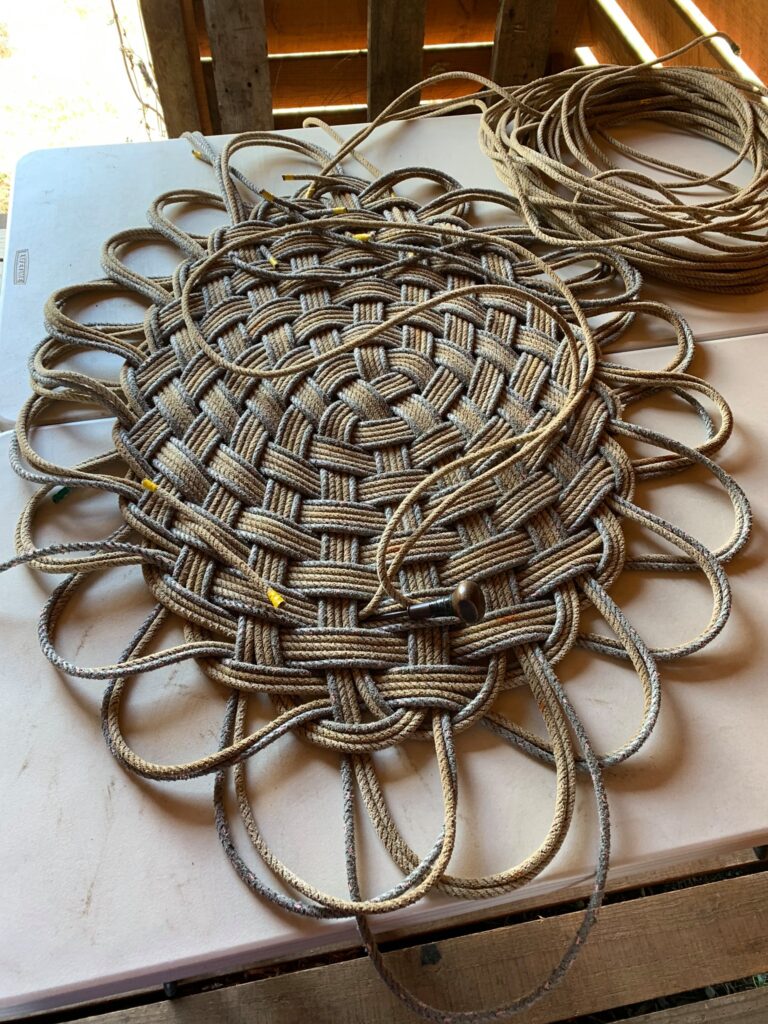 Undaunted, she started selling mats online via Facebook. As of this summer, she's sold more than 500 mats, repurposing more than 35 kilometers of worn-out longline.
"I have totally survived!" she said.
In a way, COVID-19 shaped her business: "The pandemic made people more aware of global supply chain problems, and many wanted products made locally."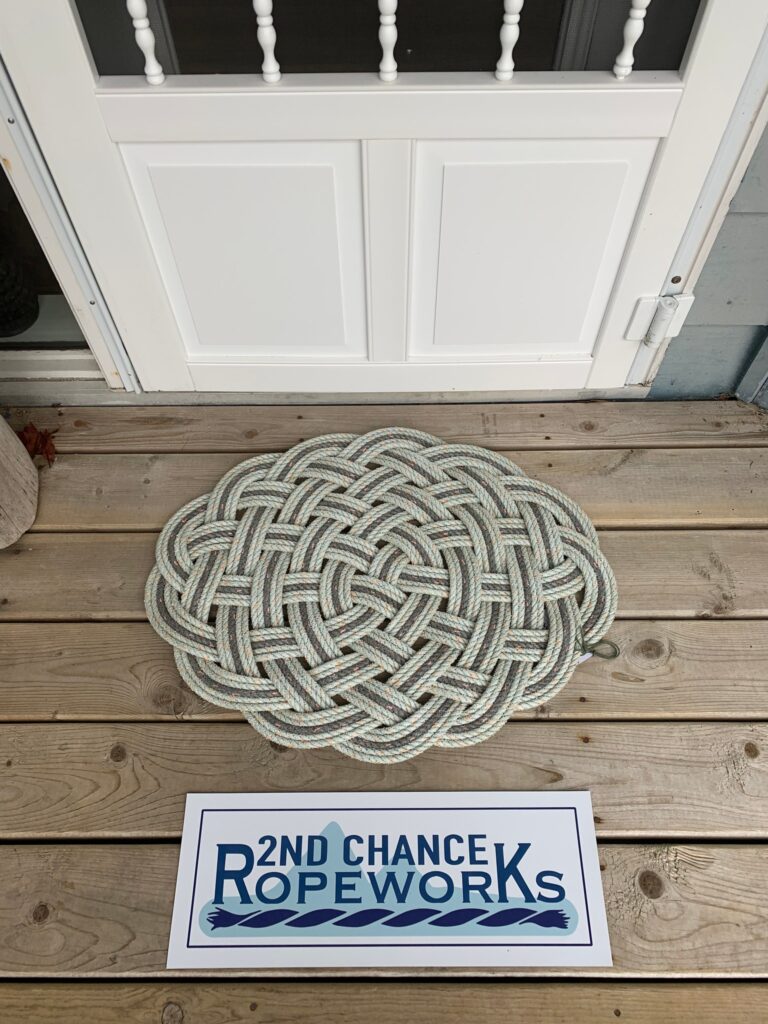 "People started thinking more about where products are made, what they're made of, and wanting things around them with history, individuality, and a story around them."
One of her goals is to reduce the amount of rope sent to the landfill – or lost at sea, and to collaborate with local commercial fishermen.
She said her customers can be anywhere, but are mostly "people who have a connection with fishing or with the ocean–and believe in reusing what we have in daily life."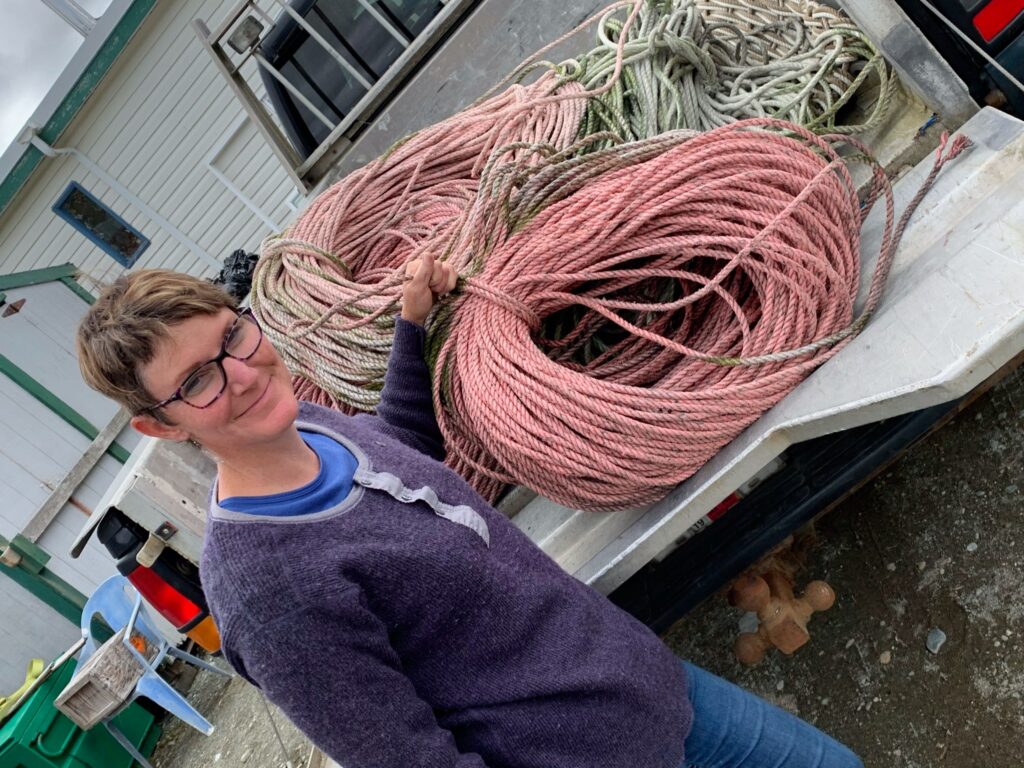 2nd Chance Ropeworks mats range in price from $40 to $800, for sizes from 46 x 68 cm to 107 x 152 cm.
Part of the sales appeal of Moody's mats is the story behind each one.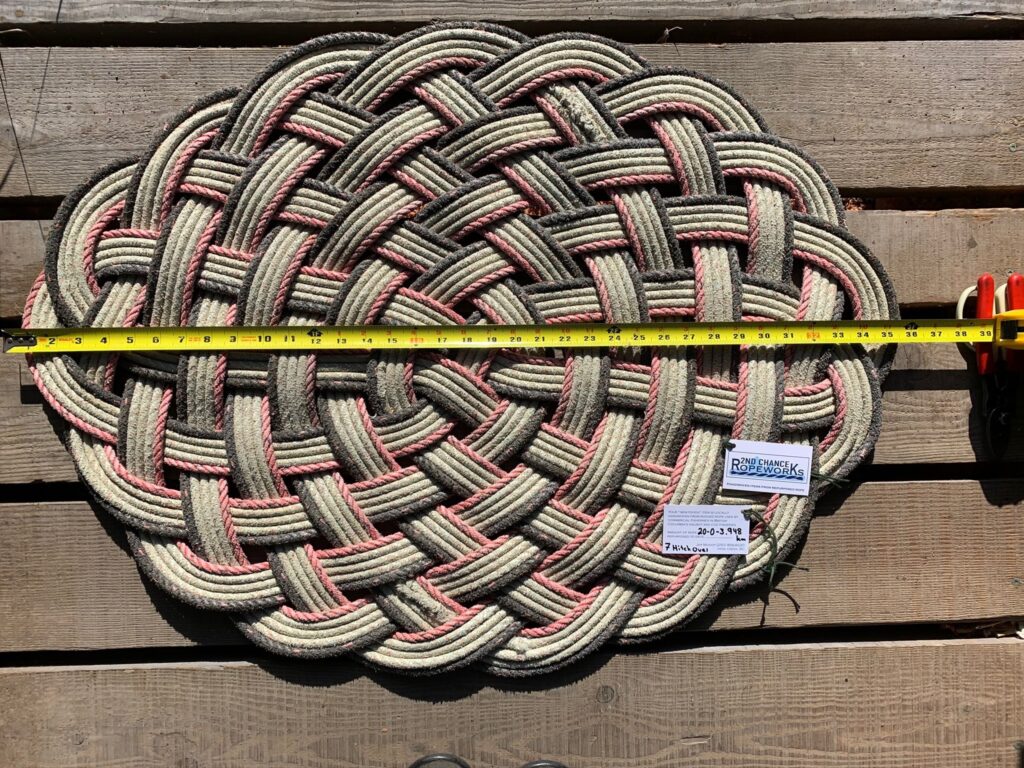 For example, when she posted a photo of a mat from a customer in the Lower Mainland, she described how its grey rope was lost by a boat fishing off B.C.'s coast,"then retrieved by chance, getting snagged on an active fishing longline, retrieved by Captain Danny on the FV Ocean Park, and brought into Port Hardy where it came to me.
Another rope began life decades ago on a Japanese fishing fleet off the B.C. coast, before FV Western Sunrise snagged it, and delivered it to Moody.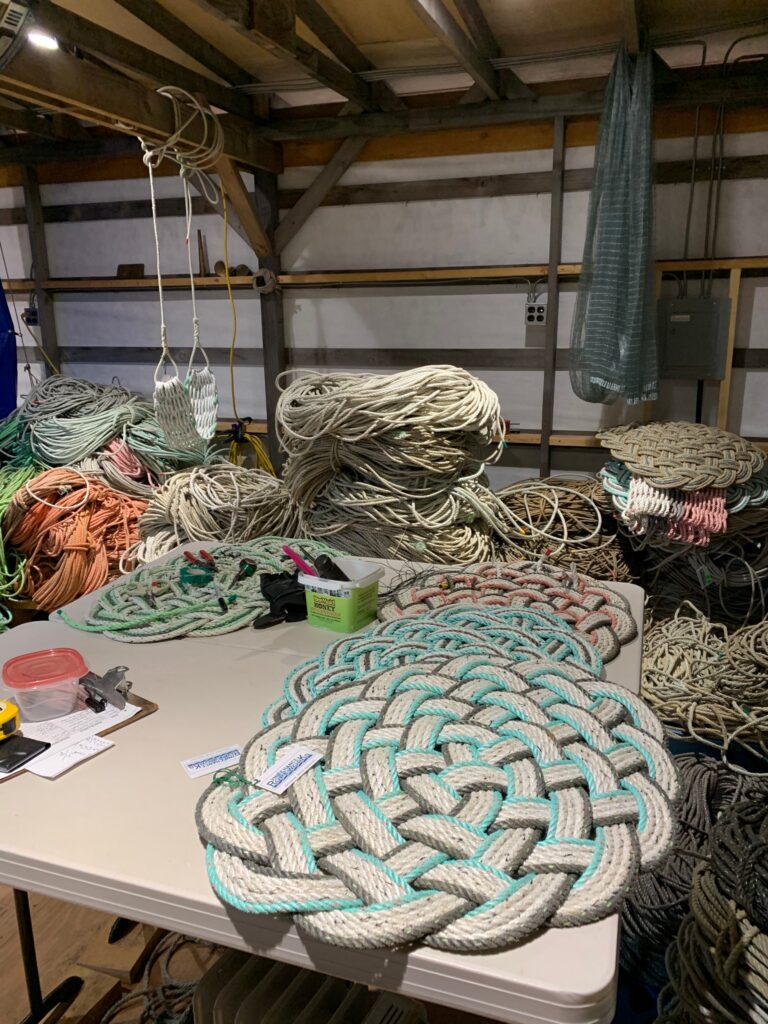 Will Moody's mats be seen as art?
They already are, laughed Moody. "Some customers tell me they see these pieces as art. They've told me they've gone home and hung them on their wall."