If you are trying to cool down this weekend in the great outdoors, keep an eye out for the bears that might be out there also trying to beat the heat.
Kitimat resident Joey Ford had a close encounter with three bears over the weekend and caught the whole thing on video. She was swimming at the Kitimat River when she saw two baby bears approaching her by the water.
In the video, which was reposted on ViralHog, you can hear her exclaim, "Oh bear!" trying to ward them off. Another bear appears and stands on its hind legs. 
The mama bear then charges her, as Ford runs into the water to escape. 
"The sow was so stressed from all the people at the river that day, she was just trying to get her cubs somewhere safe, her one cub had other ideas," Ford later told Global News, "She was probably just as afraid as I was."
If you have a similar encounter with a bear, experts recommend doing just what Ford did: yelling at the bear loudly to scare it off and slowly backing away from it–never running.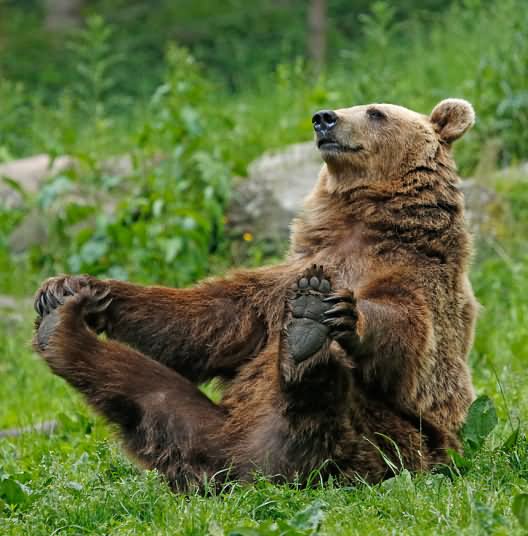 Stay cool and bear aware out there, folks.