A disturbing video is circulating on social media that points to a very dire situation for B.C. salmon caused by severe drought.
The video pans to show thousands of dead salmon, pink and chum, at the head of a dried-out creek bed. It was taken in Neekas Cove in Heiltsuk territory, by Sarah Mund, a German researcher working with the Heiltsuk Nation in Bella Bella. 
This is Neekas, Heiltsuk Territory. All of these salmon went into the creek, the creek dried up b/c of no rain so far this fall, and just died, and this is just one reach! Global warming is killing everything. This is such a sad scene. Video credit, Sarah Mund pic.twitter.com/vYhEKwD5mN

— William Housty (@WilliamHousty) October 4, 2022
This year has seen an exceptional drought take hold in the area, causing low levels in creeks throughout the 17,000-square-kilometres of Heiltsuk Territory. B.C.'s coasts have received almost no rain over the past five weeks and no rain is forecasted.
"One afternoon of heavy rain, coupled with a high tide has triggered the salmon to enter the rivers, only to see the rain stop, leading to the drought conditions that we are seeing. This leads to pre-spawn mortality, which is common annually in low numbers, but nothing to this degree that we are seeing," William Housty, conservation manager with the Heiltsuk Integrated Resource Management Department, told West Coast Now.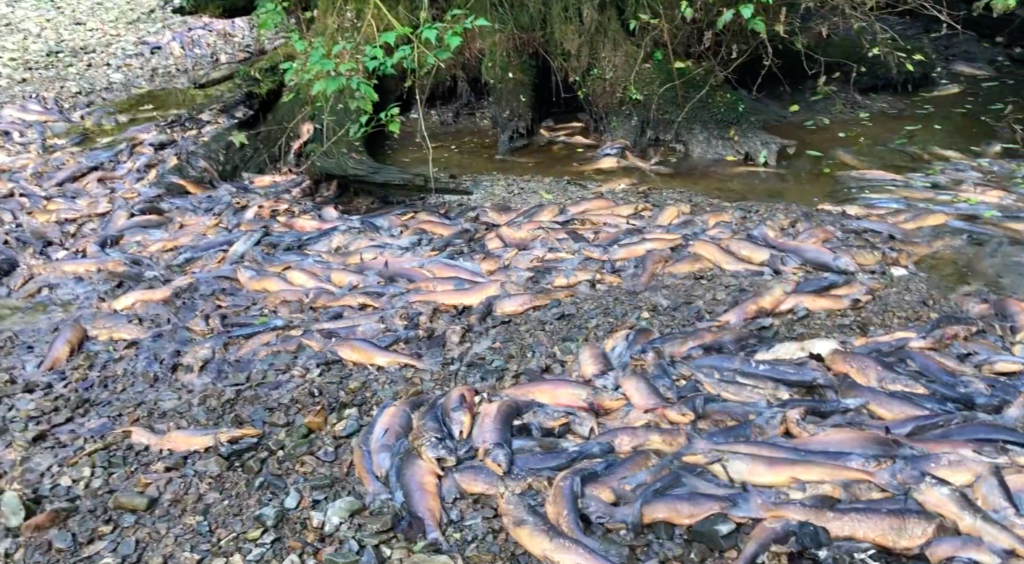 "Because of this, all arrows point to climate change as being responsible. We see this not only with salmon but with other migratory species as well, where the timing of their migration is changing and they are slowly adapting to the evolving conditions," he said.
The basins of the Lower Mainland, west Vancouver Island and Sunshine Coast have all reached level four of five on BC's drought scale.
BC Wildfire Service has also put out a warning stating that because temperatures are about five to eight degrees above normal for this time of year, forest fires remain a significant risk.
"This is more than just a Heiltsuk First Nation problem, it's a B.C. Coast problem, a B.C. problem, a Canadian problem, a world problem, a human problem," said Housty.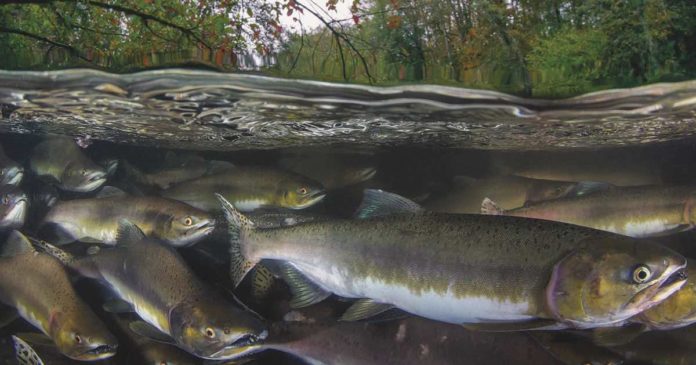 "The more we can do together to mitigate, and even reverse the severe impacts of climate change, the better it will be for the biodiversity of species such as salmon, which are the absolute centerpiece of all life on the coast of B.C.," he said.