Have you ever wondered what goes on in the forest when the humans aren't around?
Thankfully, trail cam footage allows us insight into wildlife behaviours we had never before imagined. The Hakai Institute has shared this video that offers a rare peek at black bears digging into an "all-you-can-eat fall fish buffet."
Halfway up Vancouver Island at Morrison Creek, Hakai videographers placed trail cameras all around the forest and along the stream. They captured incredible footage of bears that tells us a lot about how they hunt during the salmon run.
In the video, you can see a mama bear show her cubs how to fish for returning salmon in the water. Night footage also reveals how they can be picky eaters, throwing fish back into the stream and waiting for the tastier fish that haven't spawned yet and have a belly full of fatty, nutritious eggs.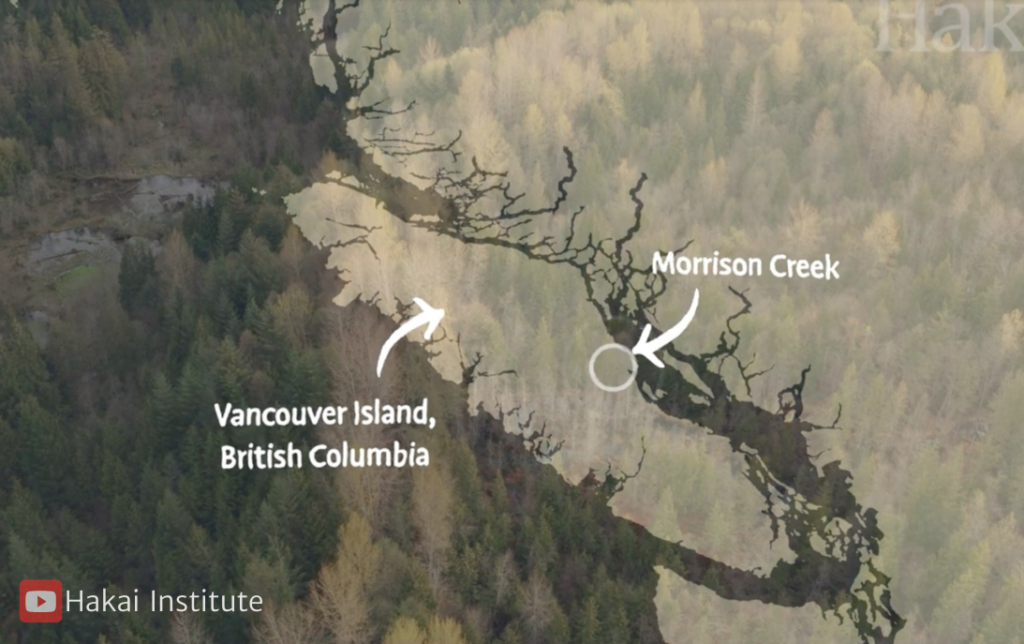 "Bears play an important role in moving nutrients throughout the environment," explains the narrator of the video. "Bears can carry salmon inland from the water, spreading nutrients derived from the ocean."
Also be sure to keep an eye out for the cameos by the blue heron and a bald eagle!
You can watch more episodes of 'Field Notes' on the Hakai Institute's Youtube channel here.