Who killed Spike?
That's the big question in a marine murder mystery on the B.C. coast this week.
Spike, a Humpback Whale, turned up dead this month near Alert Bay, off Northern Vancouver Island.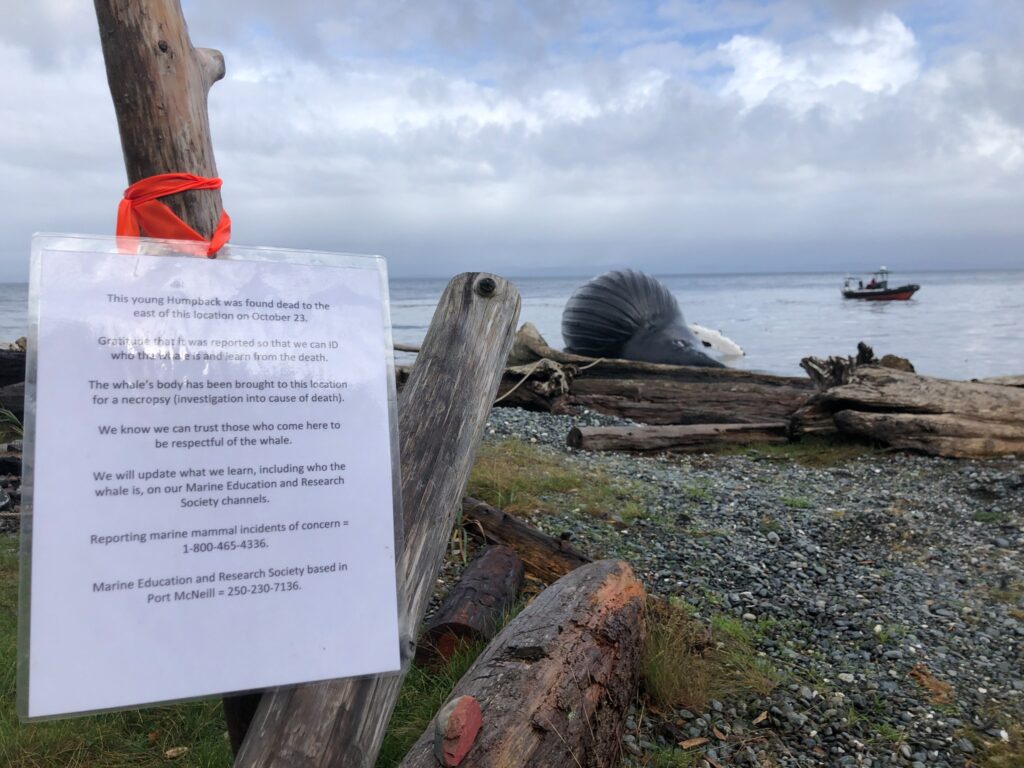 "We do not know cause of death," said the Marine Education and Research Society in a social media post. The whale was identified from previous photos, it said. Spike got her nickname because of a dinosaur-like marking on the left side of her fluke and the fact that there is a dinosaur character named Spike in the movie "Land Before Time."
The society is publicizing Spike's death "so that the tragedy might lead to more awareness, from who to call, to whatever conclusions can be made about the cause of her death."
The society speculated that Spike was killed by a boat hitting her, which it notes is a common but preventable danger to both whales and boaters.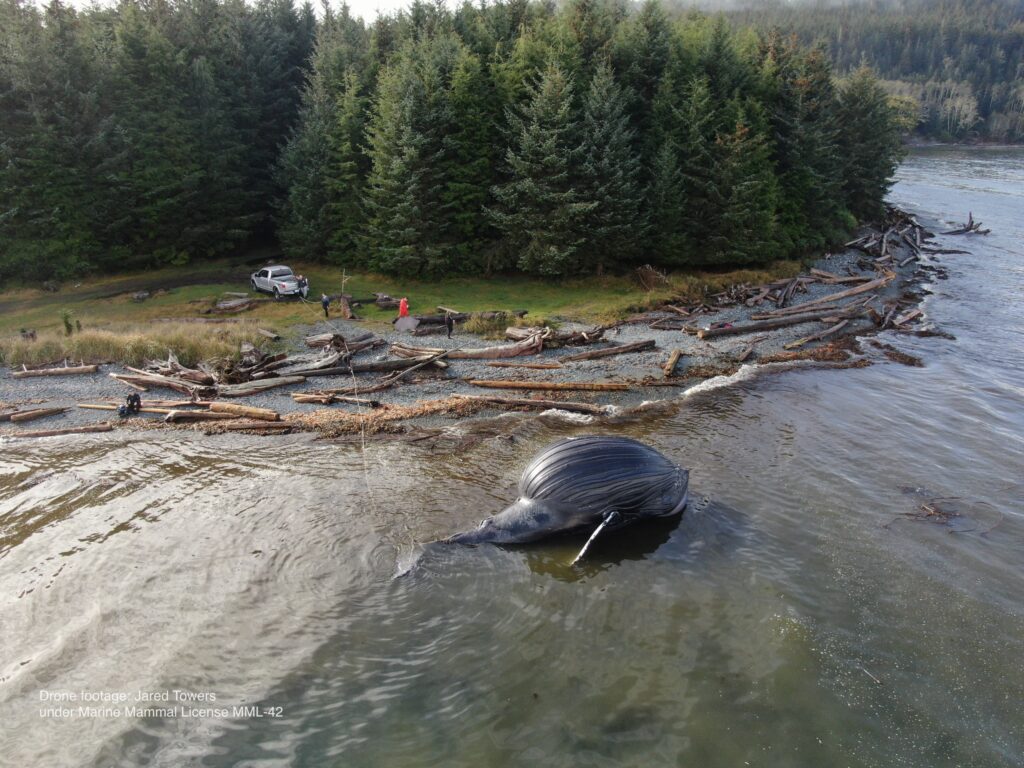 "Considering Spike was a young female and that there are no apparent external injuries, it will not be a surprise if it is found that she died from blunt force trauma from being hit by a boat," one person wrote on Facebook.
A pending necropsy by the federal fisheries department "is necessary to know for sure" what caused Spike's death.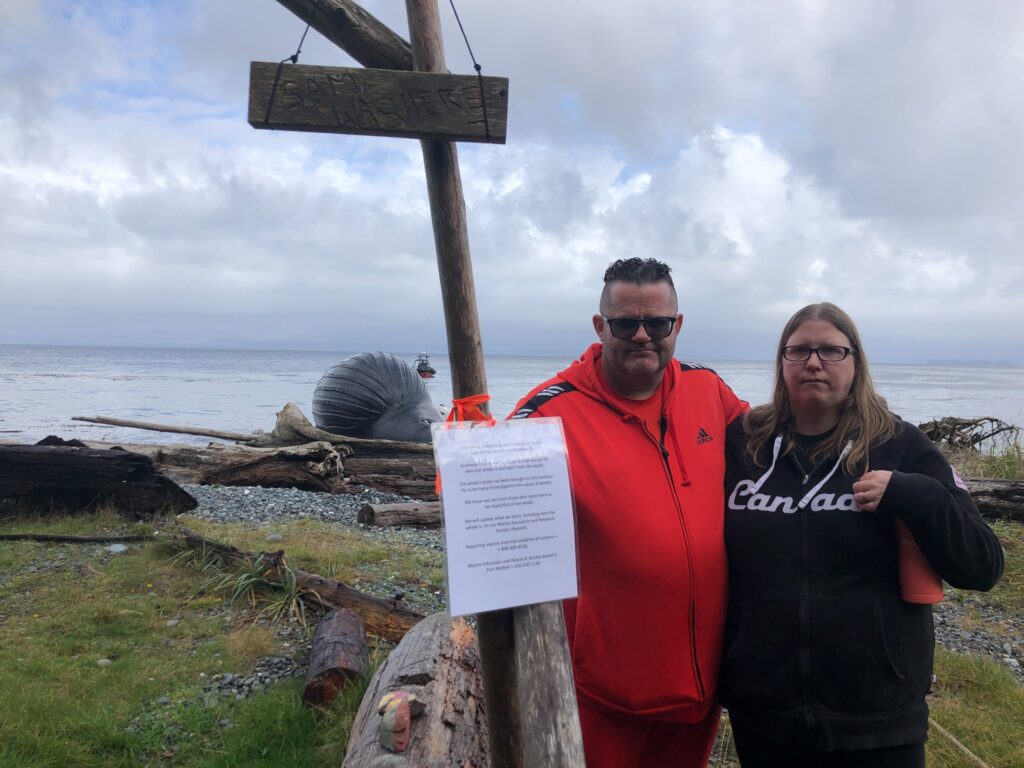 The society asks anyone who witnesses a whale in distress, or a dead or injured animal, to call the federal fisheries reporting line, 1-800-465-4336.