Yellow Point Lodge near Ladysmith is definitely not your average hotel.
There is no WifI, nor are there any phones in rooms. Mobile phones are banned in common areas. Yellow Point is adult-only, and turns away most new customers. It never advertises. It avoids using booking services and most industry associations.
It gives away freebies–from the use of the pool, hot tub, bikes and kayaks, to evening cookies. Its rates are so low they seem years out of date. Three hot meals a day, and baked snacks, are included.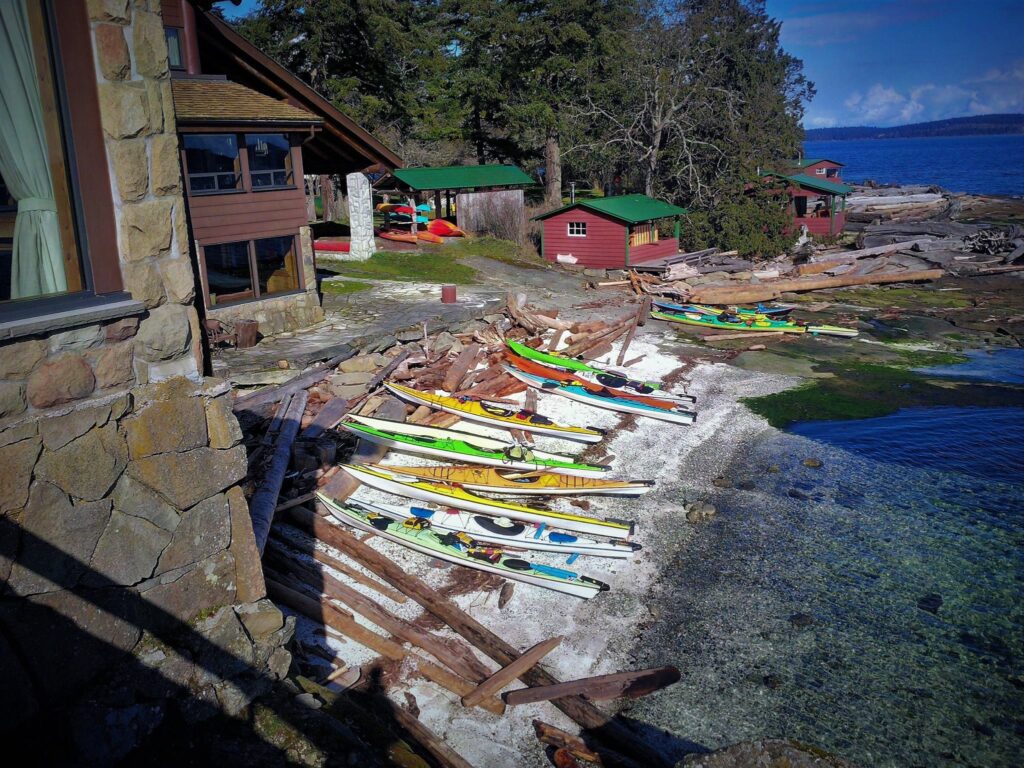 It's one of B.C.'s oldest lodges, founded more than eight decades ago, but according to any standard business practices in the hospitality industry, it should not exist.
"Industry experts shake their head and say, that won't work," said Richard Hill, the lodge's second-generation owner. "I say, well, we're full all year."
"Our uniqueness is in unplugging from civilization and all our distractions," says Hill. "We're not going to have you sitting in our lounge watching Kim Kardashian's cat on your phone."
Hill's father M.G., a WW I war veteran, started Yellow Point in the 1930's, imagining "a big country house party where nobody went hungry."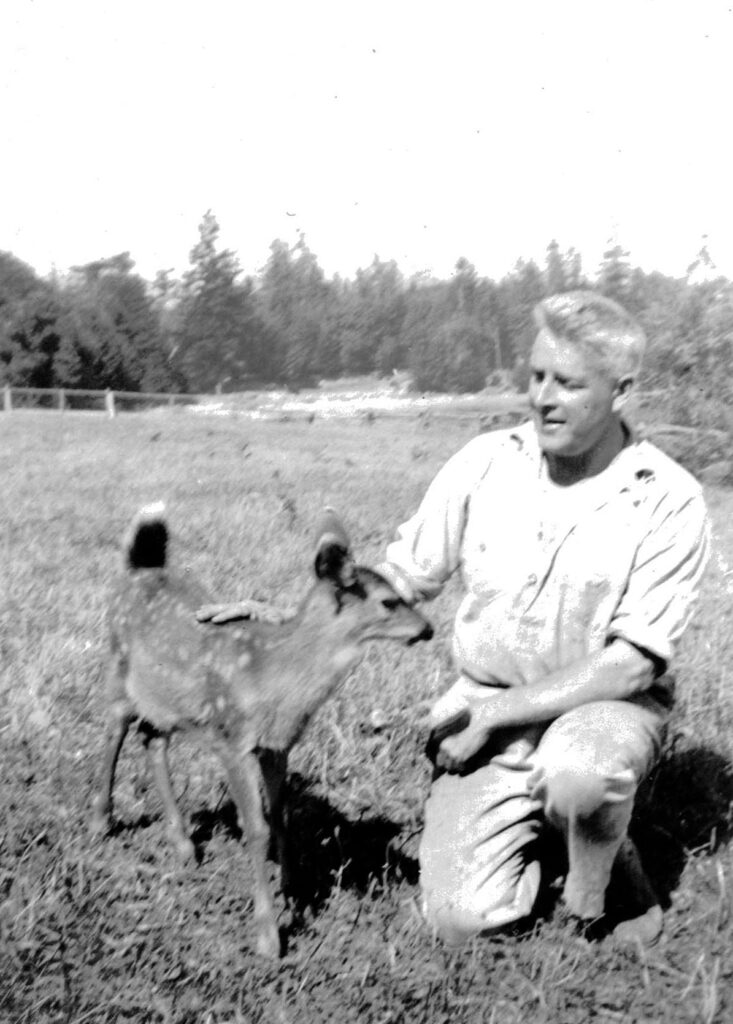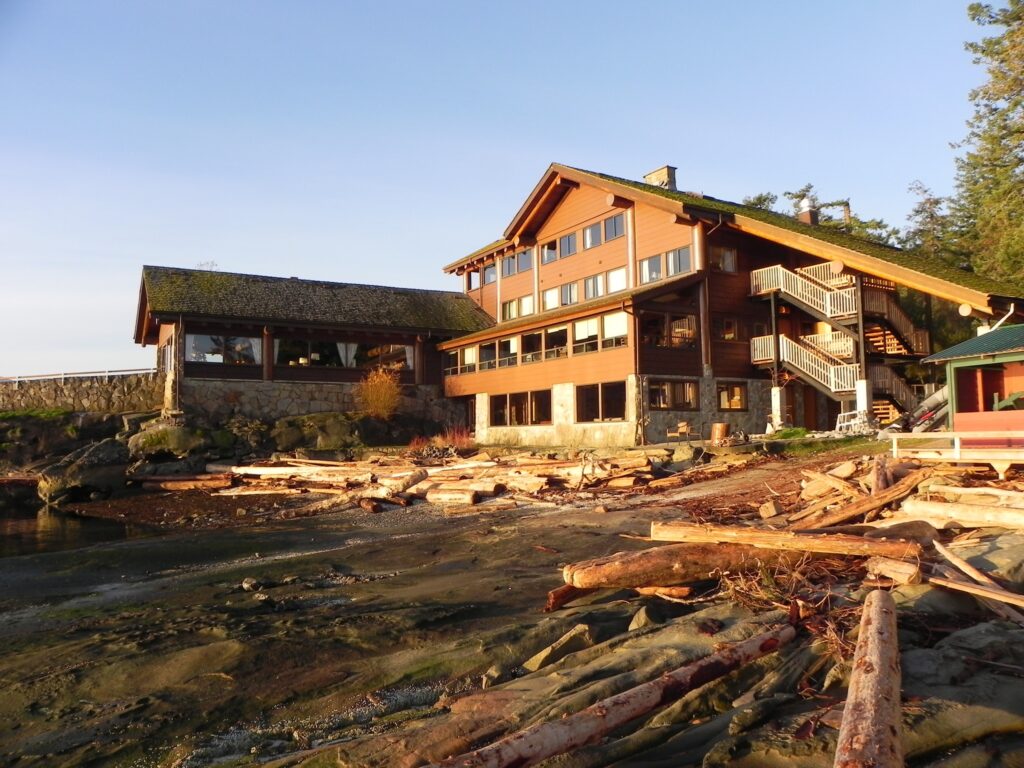 Nearly 90 years later, it's 90 per cent full every night with loyal guests, most of them repeat visitors and many who have returned for decades. Many guests renew for the following year as they check out, and anyone wanting to book a new room has to watch the web site for cancellations. The handful of negative reviews on sites like TripAdvisor complain about being turned away.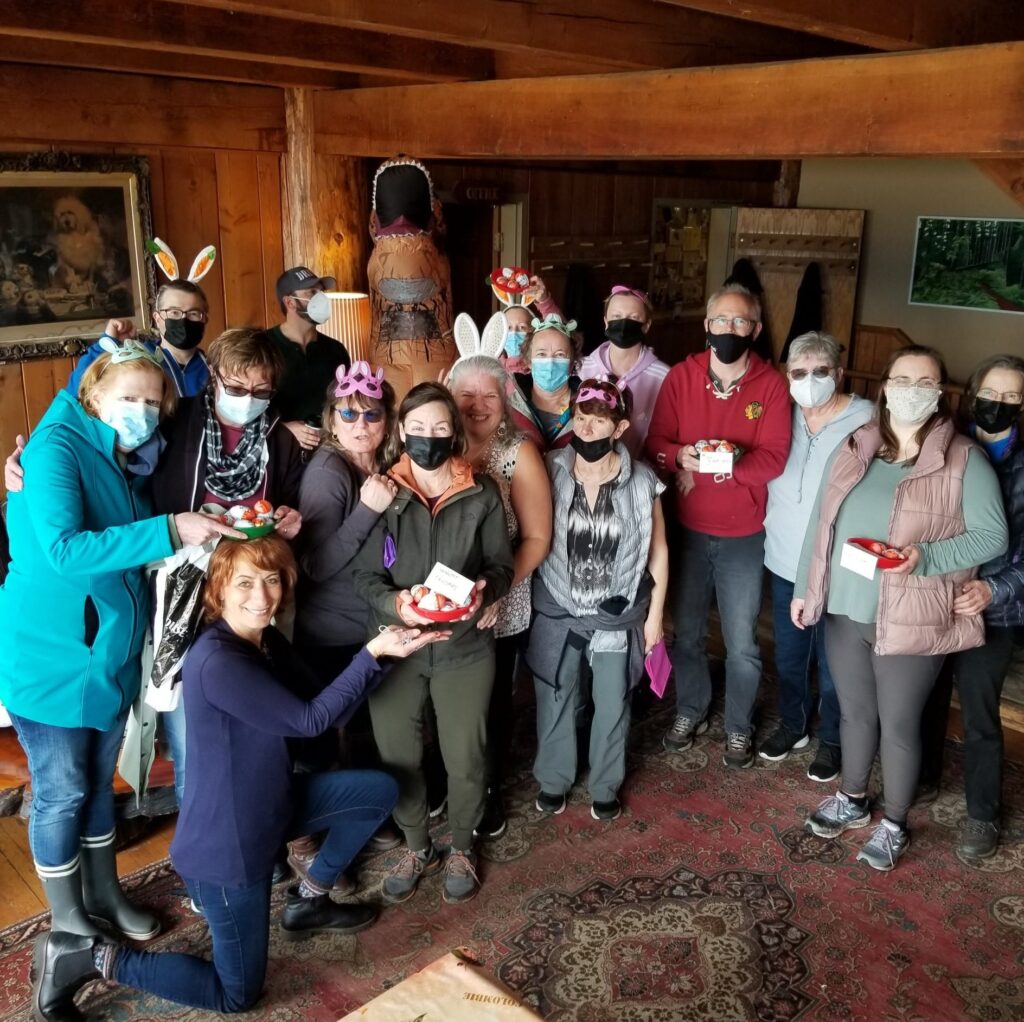 Hill said Yellow Point's policies and low rates let it cover costs, make a bit of money, and save for the future. "It's better to be full of happy people than half-full of cranky people, making the same money."
Some of the rooms are so unusual Hill calls them "primitive." Not far from new luxury cabins are the original "Barracks," built when the lodge began. They are essentially lean-to shacks divided into rooms the size of horse boxes, each filled by one bed, overlooking the ocean. There's a rickety wood door in each one, but most guests just step through the floor-to-ceiling window covered only by a cloth curtain.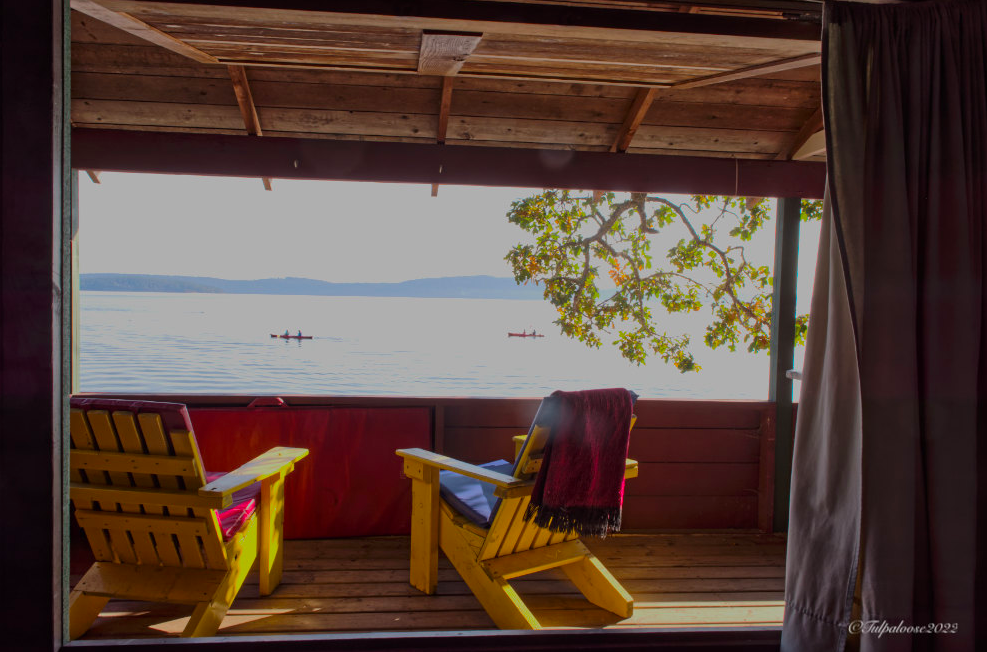 At age 19 Hill left Yellow Point for music school, then toured with a band for a few years. "When I was 24 I thought it was time to come back, and give my father the help he needs. He made a deal for me to buy the place cheap."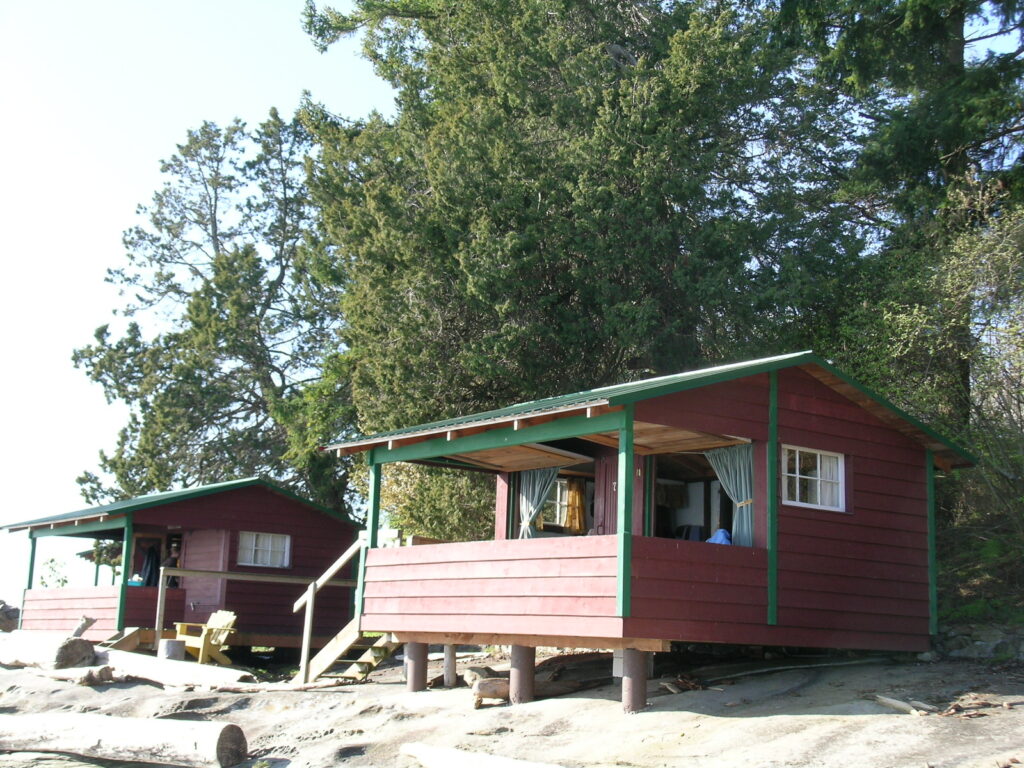 A year later, in 1985, the lodge burned down.
The Hills rebuilt with the help of long-term guests, who formed a Friends of Yellow Point Society and pitched in with work parties.
The lodge's long-term future is a question. "I wouldn't want it to just go away," said Hill.
In 2008, the family signed away their own fortune to prevent future development of the site, which includes rare ancient forests that have never been logged.
Hill registered a conservation covenant against the title on 68 of its acres, which is held by The Land Conservancy and the Nanaimo Area Land Trust. "It is a permanent restriction on any logging or development in perpetuity," notes its web site.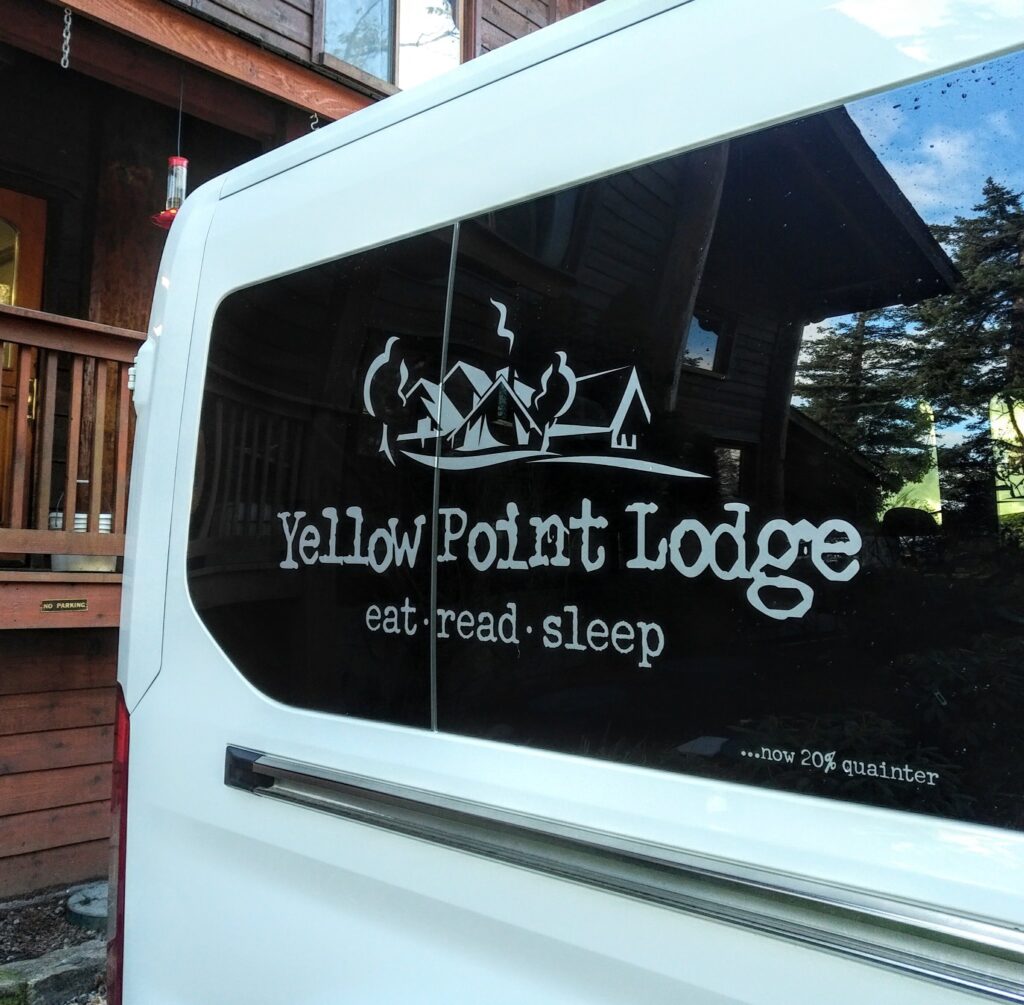 Hill said he plans to manage it for many years yet, but eventually may look at turning Yellow Point into a board-operated company "with a profit-sharing manager, perhaps."
Any future manager hoping to replace Hill would have many different shoes to fill.
Hill's job ranges from handing guests home-made cookies each evening to donning diving equipment to do the regular underwater maintenance on its docks. He plays in the lodge band that performs many Saturday evenings, helps build and maintain the cabins, and manages staff. "I"m really pretty hands on," he said.
He's also the resident astronomer, herding guests outside on clear nights to show them Jupiter or the Rings of Saturn. "Did you know you can fit a thousand earths in Jupiter?" he tells them. The next day, he encourages them to discover Yellow Point's scale model of the solar system, starting with the sun — a massive orange ball — near the swimming pool, and ending at Pluto, six kilometers away in an area corner store.