Because of climate change there is no such thing as a traditional "storm season" says a new report by BC Hydro. 
Expect the unexpected "when it comes to storms and weather-related power outages," warned the report, "Worst-case storm-nario."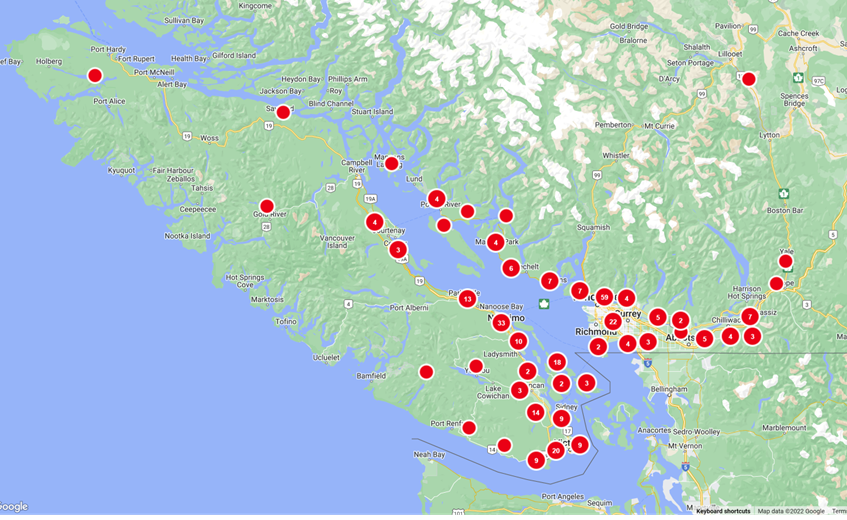 There are steps everyone can take to stay safe – but the report found that half of B.C. residents surveyed don't trust weather forecasts, only one third have taken steps to prepare since last year's major storms, and "preparedness fatigue" has set in.
Stay safe, stressed the power company, advising that everyone have flashlights and extra batteries, a first aid kit, extra medications, and non-perishable food and bottled water in case the power goes out.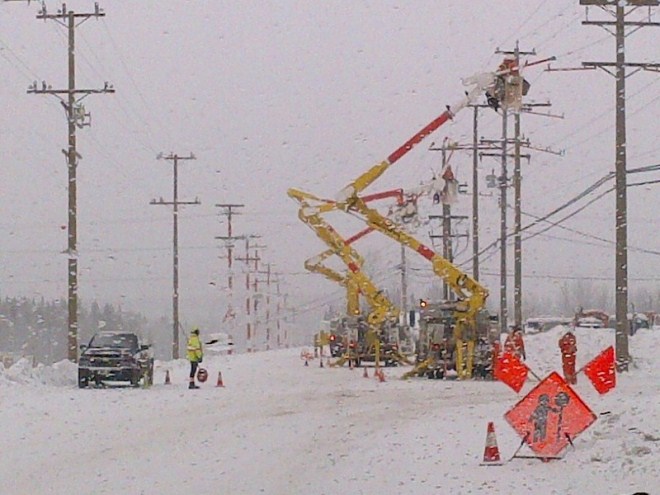 The report noted that atmospheric river storms and unprecedented flooding and damage last November cut off power to more than a quarter of a million people – and this year could be worse.
"This year, B.C. is facing potentially critical storm conditions again due to drought weakened vegetation and has already experienced smaller scale atmospheric river storms this fall, with more on the way."
"Preparation for storm-related outages is vital this year, as BC Hydro is predicting potential for more weather-related power outages than a typical year," it said.
BC Hydro said its own preparations for more extreme weather include using smart meters to locate and repair outages, improved meteorology models that let it dispatch crews faster, and year-round removal of trees and vegetation "that could pose a problem during storm season."