[This story originally appeared on The North Coast Review, a blog based in Prince Rupert that contains "items of interest to those living on the North Coast of BC."]
It may be located on the east side of Prince Rupert at the corner of Frederick and 11th Avenue East, but the loyal customer base for Maverick Foods comes from all corners of the city.
Much of that is because Rick Taylor and Helder Marques, known for years as the "Smock Brothers", have provided a gold standard in Prince Rupert customer service for over thirty five years.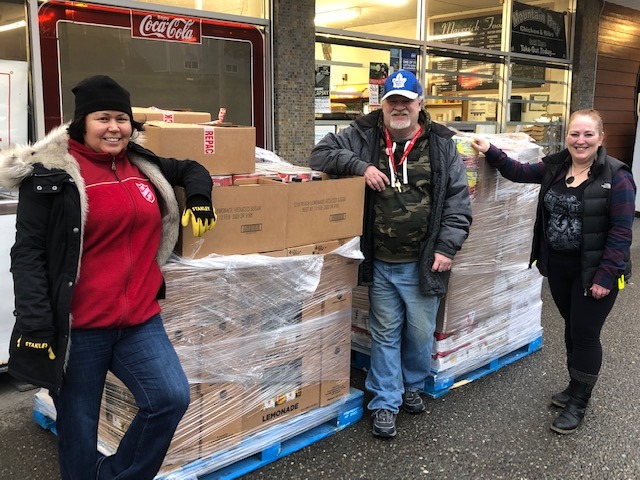 This weekend those customers were the first to hear of a change coming to the popular shop, with Taylor and Marques announcing the sale of their business, marking the end of an era for the local market and the community.
"Today is a bitter sweet day for us at Maverick Foods!" the store's Facebook page explained.
"But it is also a very exciting day as we announce that Maverick Foods has SOLD."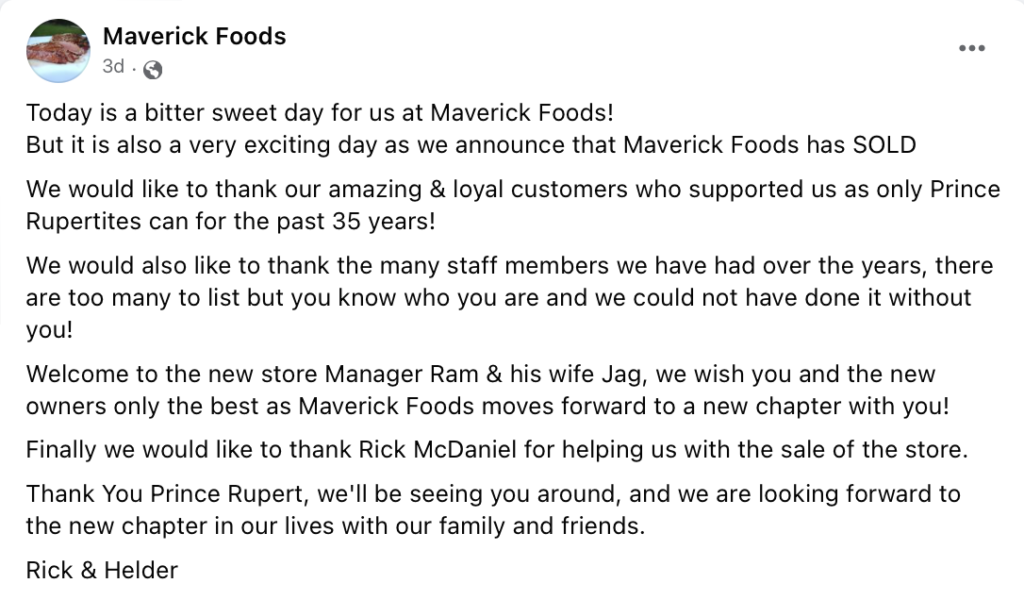 The store flourished in an era of supermarkets, big box road trips to Terrace and online shopping. It managed to find its niche in the community mostly by way of its customer service and its desire to bring a wide variety of specialty goods.
It was the destination in town for hard-to-find Italian items, local and regional produce, meats, cheeses and other popular items from the farms and services of the Northwest.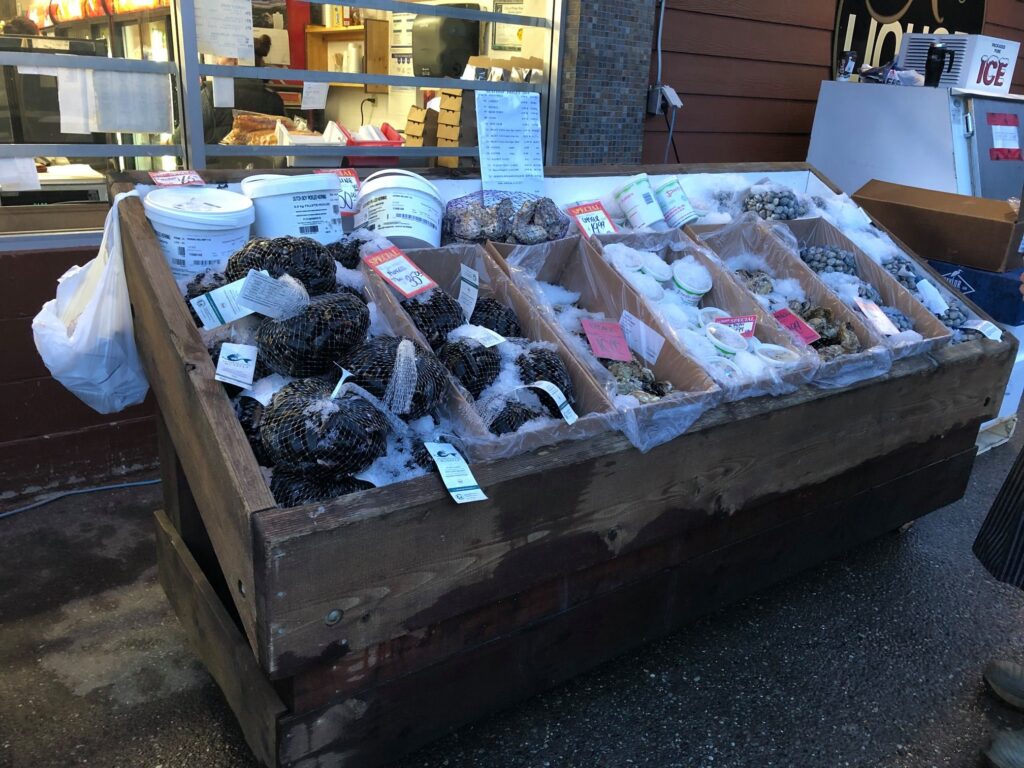 The east side market even served as a community square on many occasions, with their annual "Seafood Sale" over the Christmas holidays a popular event that brought customers in from the city and beyond.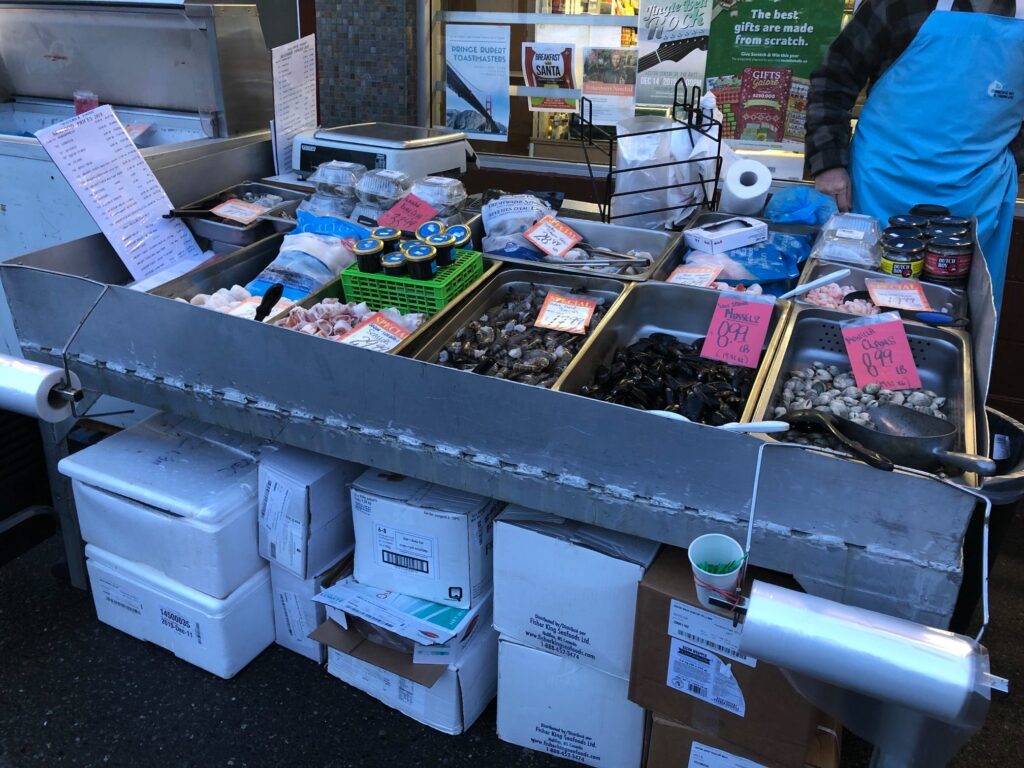 The business expanded to Port Edward at one point, before selling that location to local investors from the Gimaxmak'ay Nisga'a Society.
The main store on 11th Avenue East had been on the market for a fair bit of time prior to the sale announcement, so the final closing of a deal is not a surprise for sure, but still one that seems suddenly quite final, marking a shift once again for the ebb and flow of commerce in the community.
The new owners have a high bar to reach when it comes to being involved in the day to day travels of a customer base.