A Canadian Coast Guard team has presented a special birth certificate to a mom who gave birth back in August on a rescue vessel near Prince Rupert.
The certificate makes it official that Willow Jade Ainsley Clifton-Sanky "was born at sea aboard the Canadian Coast Guard Ship."
The Prince Rupert station crew also "commemorated the occasion of Willow's birth by having the ship's bell engraved in her honour," a Facebook post explains.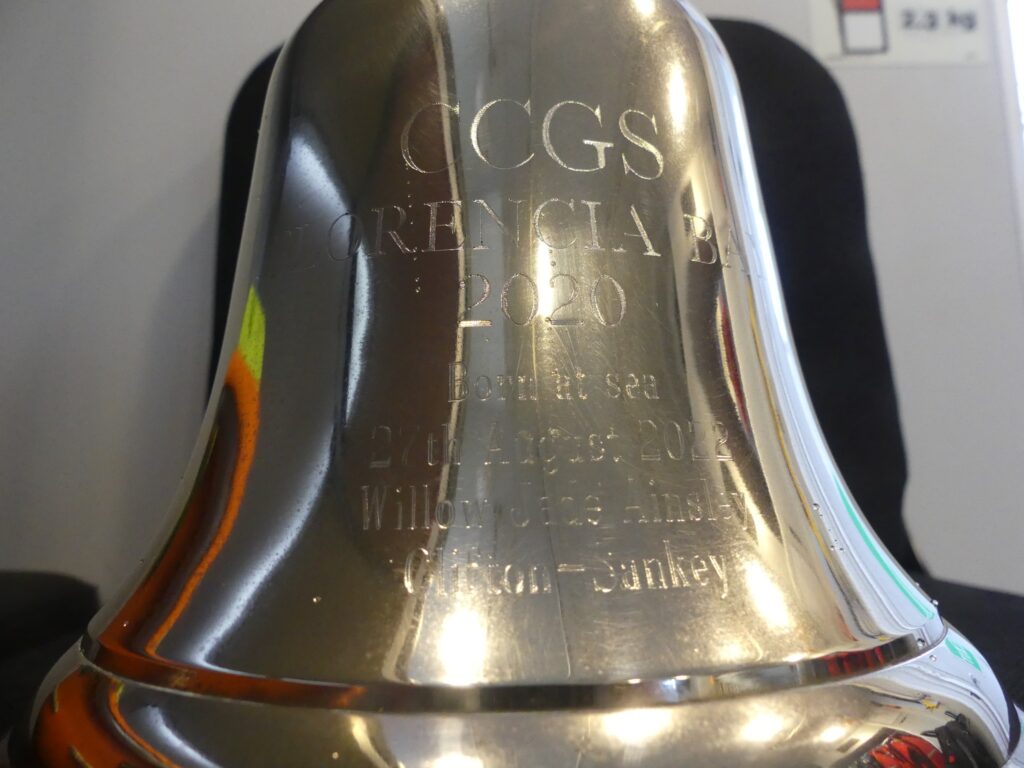 It's the latest development in an extraordinary story that began back in the summer when the Coast Guard team "received a call to transport two Emergency Health Services (EHS) medics to Tuck Inlet to pick up a pregnant woman and her partner."
They were nearly back in Rupert when Alice Jazlyn Jada Clifton gave birth to a girl.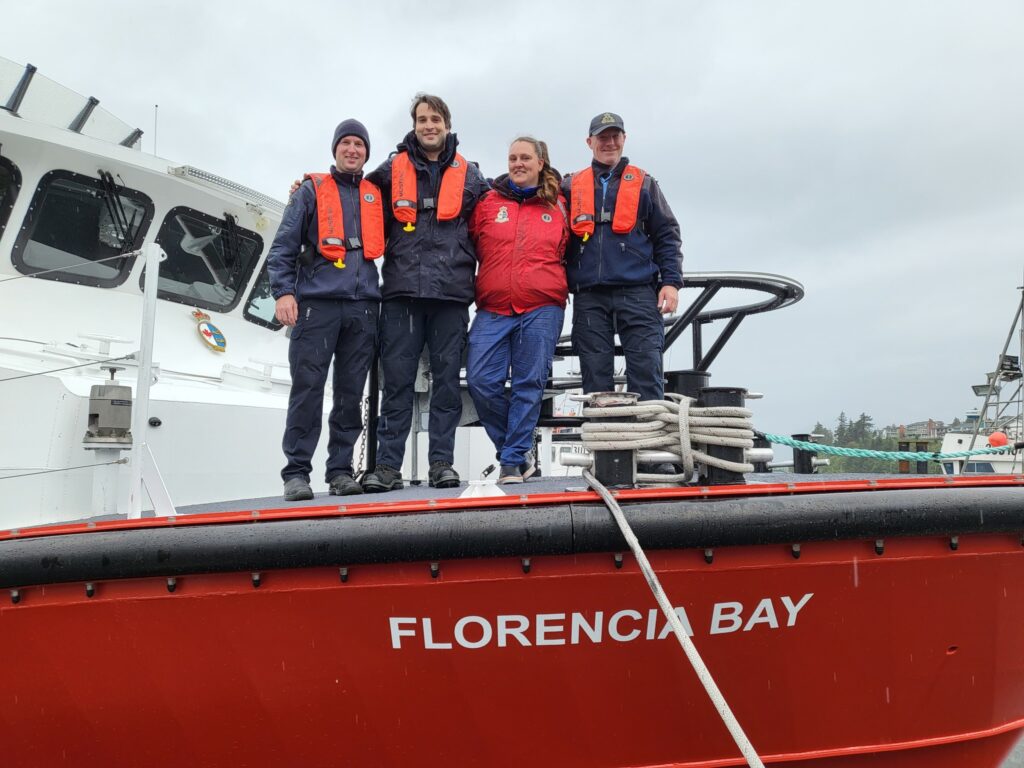 "Rescue Specialist Christie assisted in the birth, and all of the crew of the CCG Florencia Bay helped to carry the new mother and baby up the dock to the ambulance," a post from the Coast Guard says.
The young parents and the Coast Guard team that helped deliver their child met up again this month: "Perhaps baby Willow will have a future career within the Coast Guard family? Only time will tell!"