If there's one thing you could say with certainty about Alberta's new premier Danielle Smith it's that she's obsessed with "sovereignty".
Her United Conservative Party government last week passed the "Alberta Sovereignty Act," a controversial bill that could allow the province to ignore federal laws it doesn't like.
But her obsession with provinces being able to decide their own destiny doesn't necessarily extend to Alberta's western neighbour.
In fact, before becoming premier, Smith publicly mused on her Calgary radio show about how "easy" it would be to redraw provincial borders and hand over a huge chunk of northern B.C. to Alberta.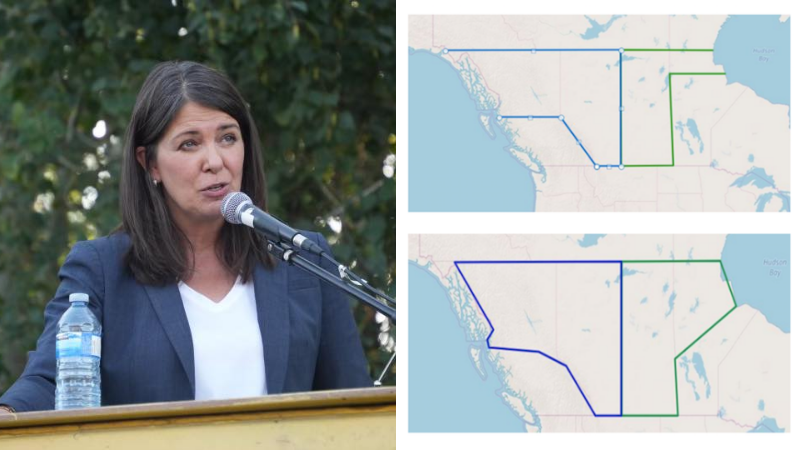 "We only established our boundaries in 1905," Smith said at the time. "If it's only been 120 years or so, 115 years, why couldn't we reconsider what our boundaries are and redraw them once again?"
Calling it a "new province of Alberta" that would have access to the Pacific Ocean, Smith said that "if it's as easy as an Order-in-Council, I say let's maybe look at doing this."
She then shared on Twitter fantastical maps showing what this enlarged version of Alberta would look like.
Smith at the time was interviewing Gerard Lucyshyn from a conservative think tank called the Frontier Centre for Public Policy, who wrote a paper saying there has been an "infringement of Alberta rights" because the province doesn't have access to the coast to export its oil and gas and other natural resources.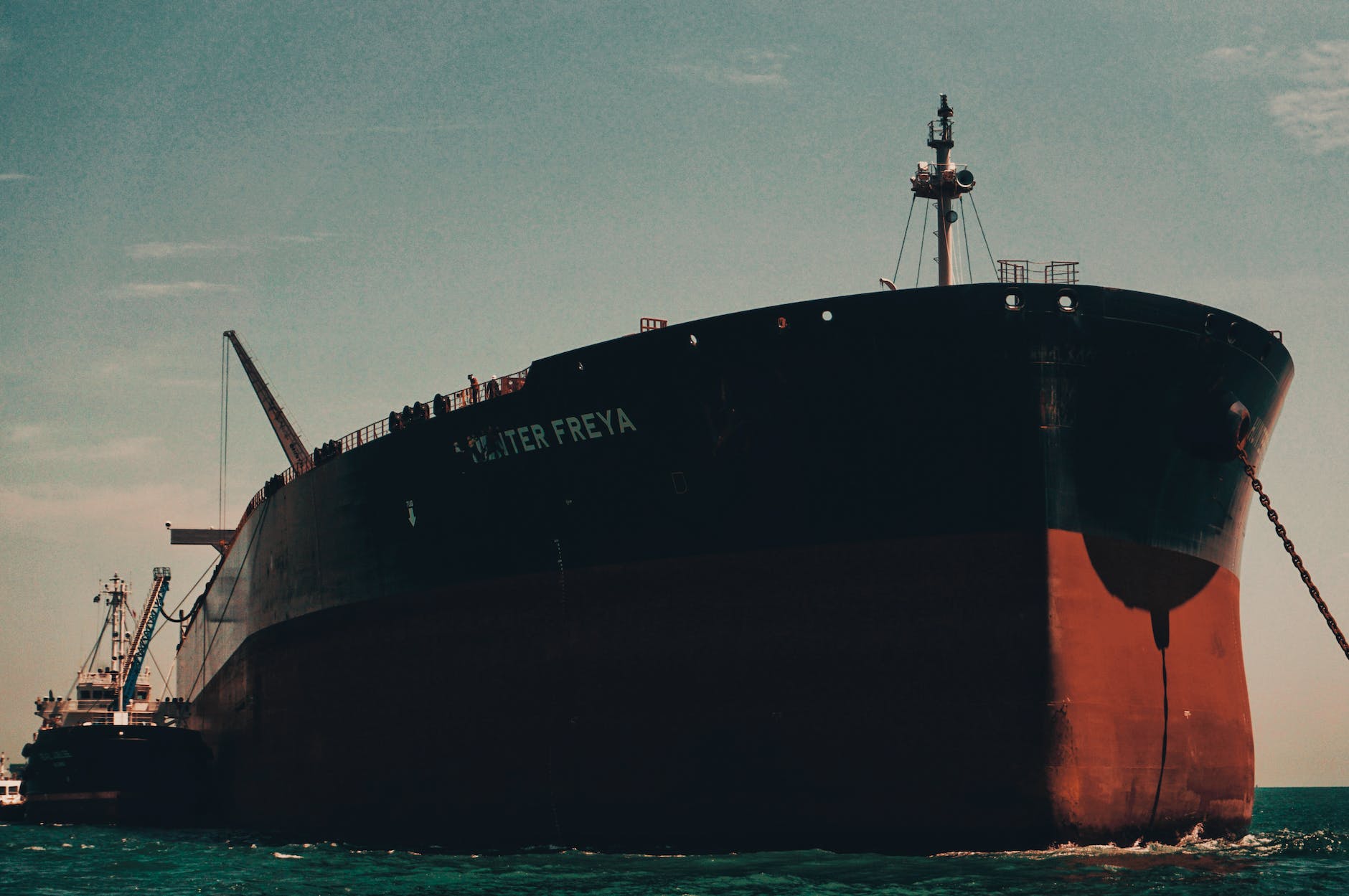 He proposed several different scenarios for annexing B.C., and also taking a large part of northern Manitoba and giving it to Saskatchewan.
"British Columbia's new northern border would run along the 54th parallel passing along Kakwa Provincial Park — Prince George — Morice Lake — Kitimat — Claxton. All the territory between the 54th and the 60th parallel would be incorporated into Alberta and would grant Alberta tide-water access on its new northwestern boundary," Lucyshyn wrote.
Or in a slightly different proposal, "all lands north of the south lane of the Highway 16 up to the 60th parallel would be incorporated into Alberta."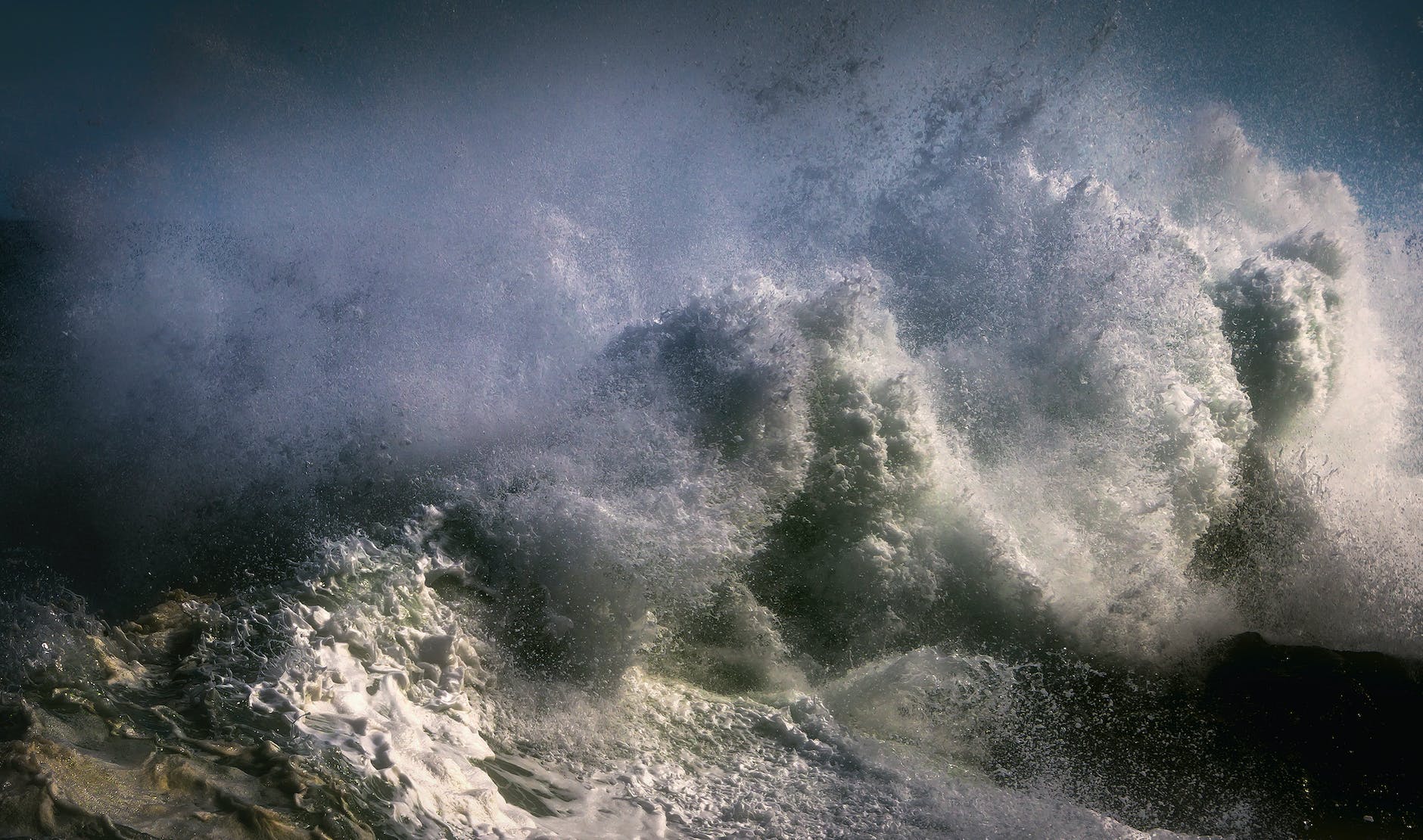 Almost nobody took these crazy ideas seriously at the time.
But Smith sure did, and now she's one of the most powerful politicians in Canada.