Within months, some people without homes in Port Alberni will have access to about 30 tiny shelters in a little village going up in the city.
Construction on the Walyaqil Tiny Shelter Village is expected to be completed in early 2023, the B.C. government said in a statement.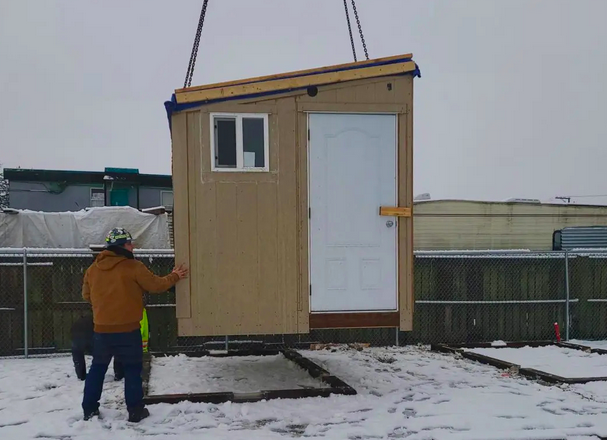 A class of carpentry students worked on the project as part of their training, in a partnership between the Port Alberni Friendship Centre, North Island College and the Nuu-chah-nulth Employment Training Program.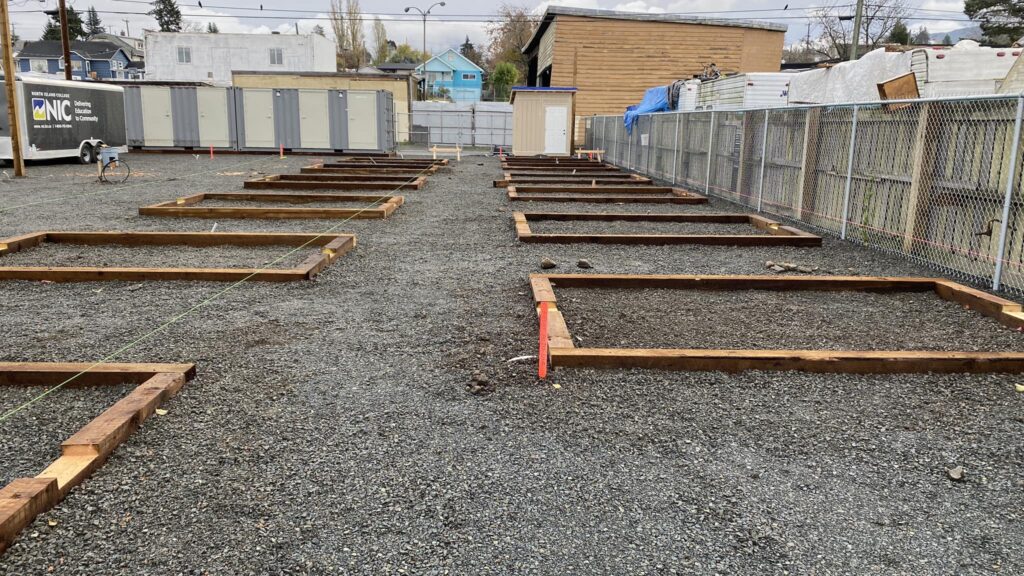 A carpenter wants to build a similar village on Tseshaht Reserve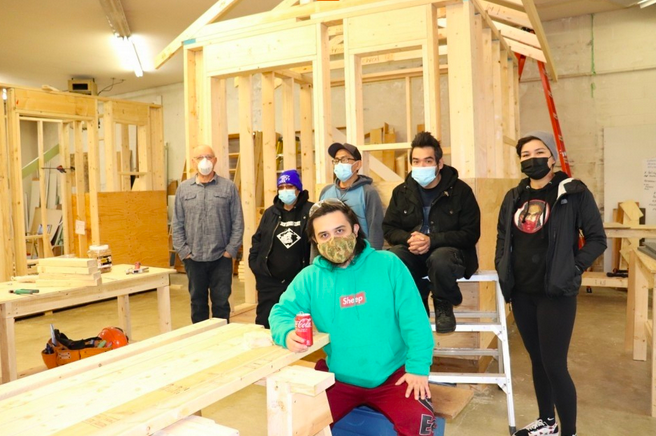 Cody Nielsen-Robinson, one of the 13 students to work on the village, told Denise Titian of the Ha-Shilth-Sa newspaper the experience was inspiring. He now wants to help develop a similar tiny-home village on his own Tseshaht reserve – after he completes his carpentry training and earns a Red Seal ticket.
"I want to build them on my own – not prefab," he told the newspaper.
The little community is a joint project between the Friendship Centre, BC Housing, and the City of Port Alberni. Two other projects also in the works include a permanent supportive housing building, and transitional housing for women.
Village part of BC Housing plan to tackle homelessness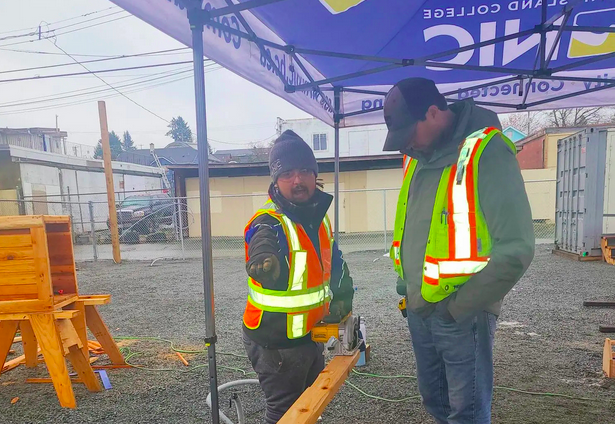 It will be "a safe place for those most in need that they can call home," said Cyndi Stevens, executive director of the Friendship Centre.
The village will include washrooms, gathering areas and an office. The Friendship Centre said it will provide up to three meals a day, support services, life-skills training, and culturally appropriate services for Indigenous Peoples.
The project, funded by the BC Housing, the City of Port Alberni, and the Friendship Centre, is part of B.C.'s 10-year, $7-billion housing plan.