Many good jobs on B.C.'s coast require professional divers, from construction to science to tourism. But Campbell River diving coach Kirk Krack has one of the few that takes him to oceans all around the world, and onto Hollywood's red carpets.
Krack recently attended the cast premiere of Avatar: The Way of Water in Los Angeles. He was joined by the actors he coached in free-diving to make the blockbuster movie, as well as his daughter Kaila, who worked as a stunt double.
The Disney fantasy film, directed by Canadian filmmaker James Cameron, was released on December 16. Starring Sam Worthington, Zoe Saldaña, Sigourney Weaver, Stephen Lang, and Kate Winslet, it features the residents of the fictional planet of Pandora fighting against invaders who want their resources.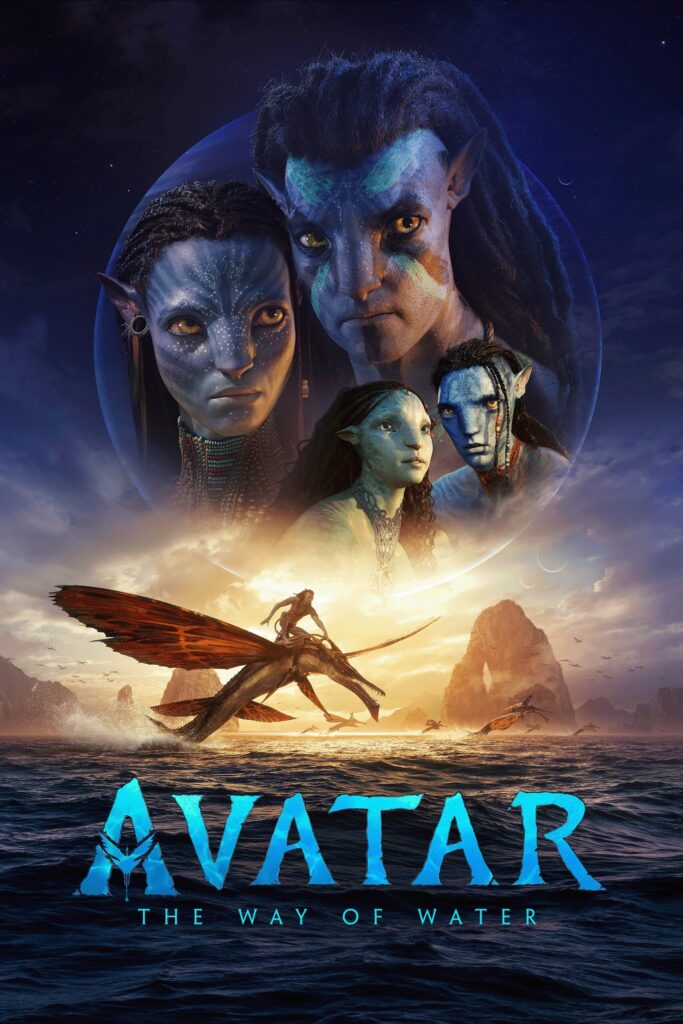 Krack was also present, coaching the actors in breath-holding techniques and often supporting them below the water's surface.
"Almost every underwater scene you see in Avatar, I'm in it, but you just don't see me," Krack told West Coast Now.
His daughter Kaila, age 12, was visiting him in Los Angeles when she was asked to double in some of the diving scenes for actor Trinity Jo-Li Bliss, who plays the child Tuktirey in the movie. Kaila, like the rest of the Krack family, has been diving all of her life.
Kirk Krack Has Worked On Major Films All Over The World
Avatar is the second film with global reach that Krack has worked with: he was a diver in the crew of The Cove, the documentary about Japan's dolphin slaughter that won the Academy Award for Best Documentary Feature in 2010.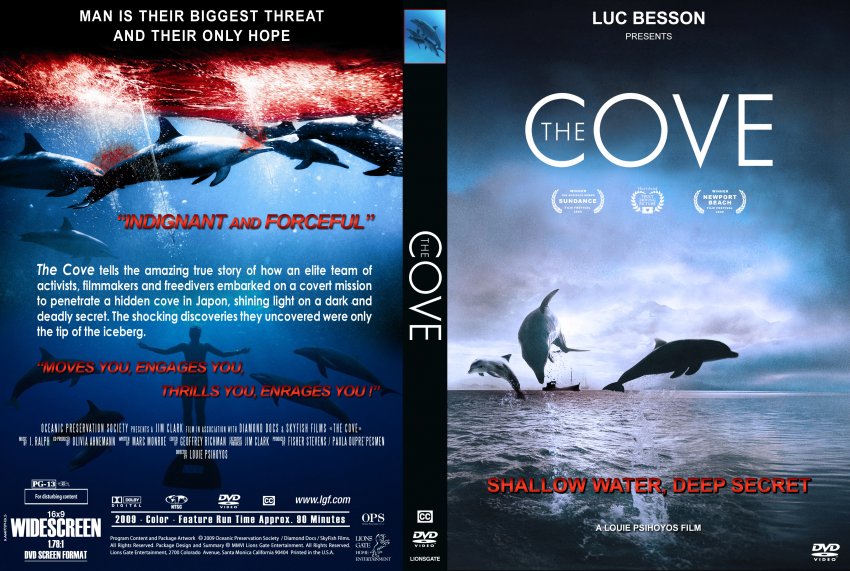 Krack admits that working around the world, away from his home and family most of the time, takes "a lot of sacrifices."
What drives him, he said, is both his love of diving, which he compares to "flying underwater", and helping to inform people about the crisis of the oceans.
As a blockbuster movie, Avatar will potentially reach billions of people with the message to protect the environment. "It has some themes that are very special. If I can help empower James Cameron in getting that message across, I will," he said.
Oceans Are In Trouble But Marine Protected Areas Can Help
"We are caretakers of the ocean, and we're doing harm," Krack told West Coast Now. "We have to change. I'm proud to lend my body to get that cause noticed."
"We don't have a healthy ocean, we don't have a healthy earth. We risk having a global collapse of fish stocks. Plastic pollution is a serious issue – there's more plastic mass than biomass in the oceans at this point," he said.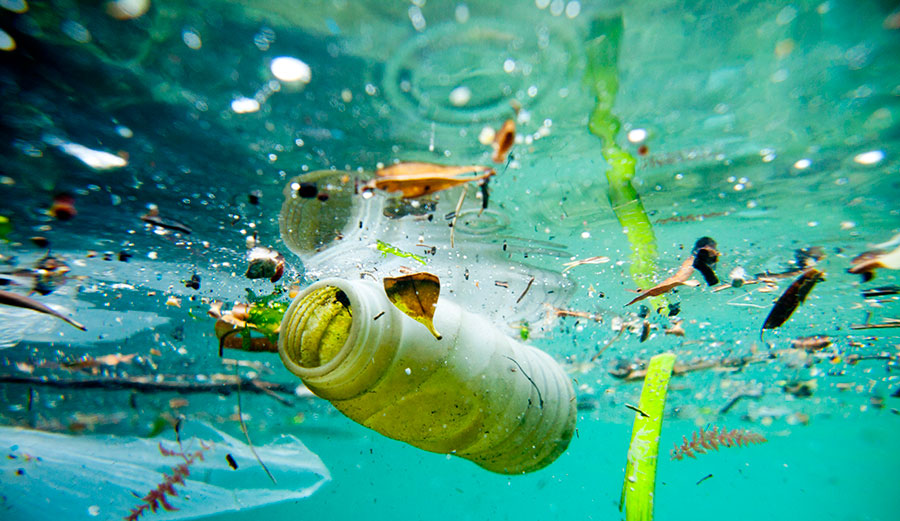 "In Canada, we have systems of managing and maintaining ocean vitality," he said. "We maintain it with Marine Protected Areas, and we monitor and enforce them. It's not as good as it could be, but it's better here than most places."
Avatar portrays the war between the inhabitants of Pandora, and invaders who want to extract wealth and destroy the planet. The story and stunning images, Krack said, helps the public have an emotional connection to the oceans.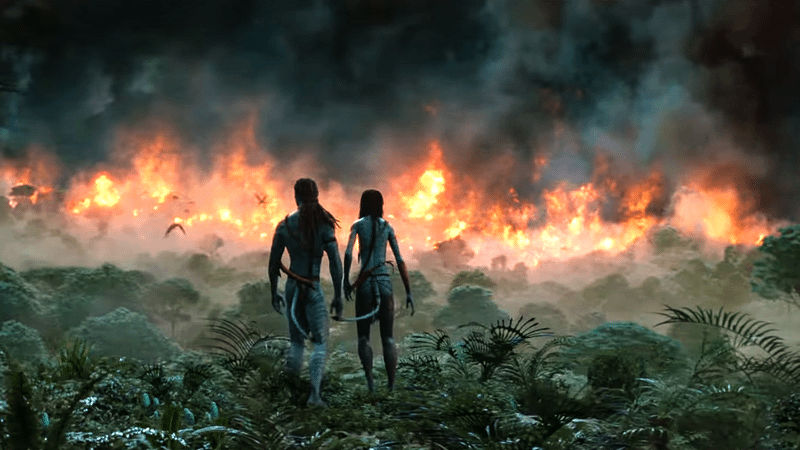 His Love For Water Started In Prairie Swimming Pools
Oddly, Krack's own affinity for the oceans started in swimming pools almost as far from the ocean as it's possible to get in Canada, in Prince Albert, Saskatchewan, where he grew up. "I was a pool rat," he said, constantly wanting to be in the water, and eventually working at teenage jobs as a lifeguard and swimming instructor.
At age 13, his parents bought him his first scuba gear, and his diving career was launched.
After high school, Krack worked in Edmonton as a lifeguard and maintenance diver in the water at West Edmonton Mall. He lived in the Caribbean for several periods teaching diving, then returned to the prairies to run his own dive shop in Saskatchewan. He moved west 23 years ago to start his own dive company in B.C.
Krack Coaches Everyone From Athletes To Military Divers
These days Krack is based out of Campbell River, as a consultant for several companies and president of Performance Free Diving Academy. He spends most of his time travelling around the world for his work. "It doesn't matter where I live as long as I can get to Vancouver International Airport," he says.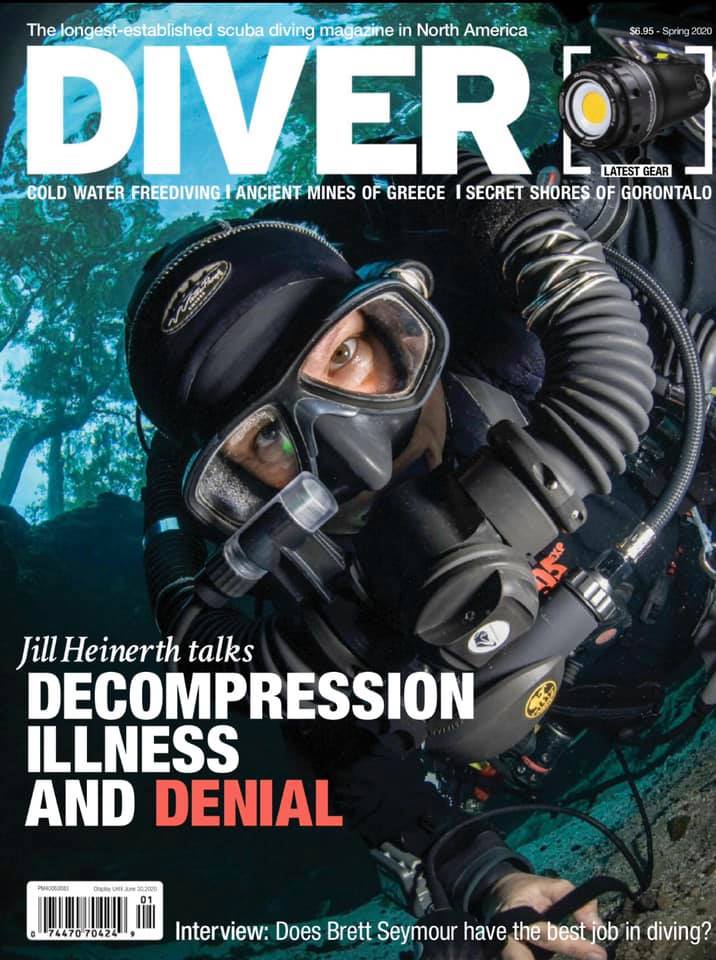 Krack has taught, and written manuals for, technical, recreational, and free diving and his clients range from competitive athletes to military divers to actors.
For Avatar and military divers, Krack teaches breath-holding, a specialized technique that involves conserving oxygen, partly by slowing the heart rate by as much as half.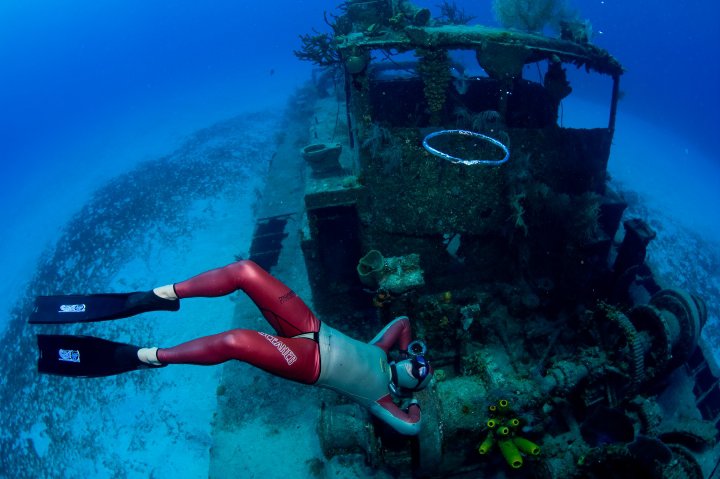 He's Still In Awe Of BC's Coast
When he's not diving for work, Krack is diving for pleasure off B.C.'s coasts, mostly around Northern Vancouver Island. "The amazing thing about water for me is that I can travel through dimensions. I get to fly under water. No matter what is happening in my life at the time, like having to pay for braces for my daughter or meet the mortgage, all these stresses, as soon as I jump in the water all of that is gone."
"B.C. has the best diving in the world," he adds. "Our waters are challenging, because they're colder and darker, and can have lots of current. But what you see under water is amazing…it's absolutely world-class."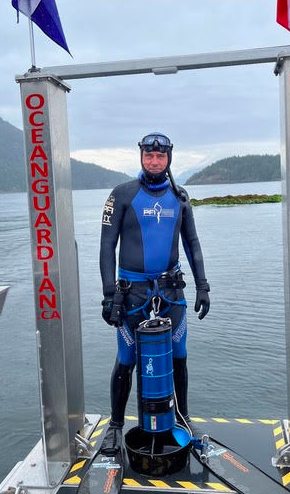 Krack invited fellow local divers to B.C.'s own gala premiere of Avatar in Campbell River on December 16.
"I enjoyed it more because I was with my tribe," he told West Coast Now. "I could share with my family why I was mostly gone for almost five years."