The end of the year is always a memorable time but it will be impossible to forget for one Canadian skipper.
The skipper was out sailing with his dogs in late December when his boat lost power and then got grounded west of Jordan River on Vancouver Island.
When the U.S. Coast Guard arrived on the scene from Port Angeles with a MH-65 Dolphin helicopter aircrew the boat was pinned between two boulders and being battered with waves.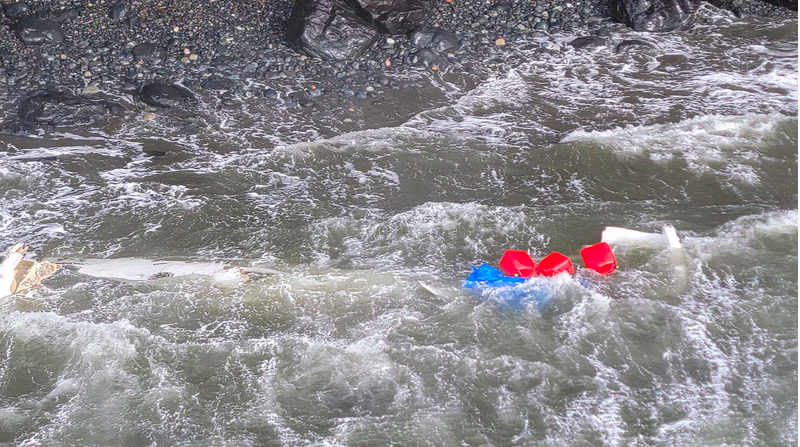 Aviation Survival Technician 1st Class Luke Wengrin was tasked with rescuing the skipper, who was standing barefoot on his wrecked boat.
"It's more or less about problem-solving," Wengrin told Coffee or Die Magazine. "You gain information and you analyze a situation till you come up with a solution that has an acceptable level of risk. And then you execute the plan. And that's what we did."
A dramatic video shot by the Coast Guard shows the rescue.
The team "hoisted the survivor and one dog and transported them to awaiting emergency medical services at the Canadian Coast Guard Station in Victoria, British Columbia," according to a press release.
But the rescue wasn't over yet. The team had saved the skipper and one of his dogs but they weren't able to retrieve two other dogs.
"The Coasties agreed to meet at 10 a.m. and make another pass at the wreck," Coffee or Die reports. "Officially, their mission was to photograph the sailboat in case of environmental damage, like a fuel leak, but the Coasties hoped they'd spot the dogs and save them."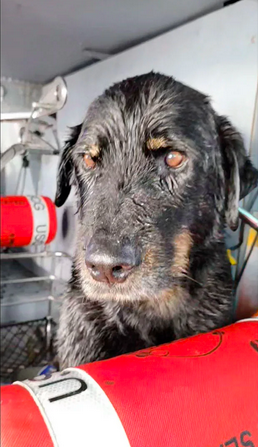 When they got back to the beach they saw a dog huddled on the shoreline.
"He had survived freezing cold water for well over 12 hours at that point," another rescue member recalled. "He's a trooper. I'm sure he was tired."
Unfortunately, they couldn't locate the final dog. But their team is still celebrating.
"Their patience and technical expertise in a highly dynamic environment directly led to the safe recovery of the mariner and his two dogs," Lt. John Schultz, a pilot at Air Station Port Angeles, said in a release.
"We are thankful for the happy outcome!"