The name "spongy moth" may sound harmless, and the little creatures don't look scary. But for B.C.'s economy and many species on the coast, from Garry Oak trees to native bees, the invasive insects are a serious new threat.
The province announced a plan to hit them with three insecticide treatments, saying the population of the moths jumped in B.C. last year. Areas of Greater Victoria, Courtenay, Campbell River, and Port Alberni will be sprayed between April 1 to June 30 with a treatment that only targets the moth.
The insects–previously dubbed gypsy moths and formally named Lymantria dispar dispar–threaten B.C.'s ecosystems and economy. Infestations on farms could cause quarantines of agricultural products and border delays because of the need for increased inspections.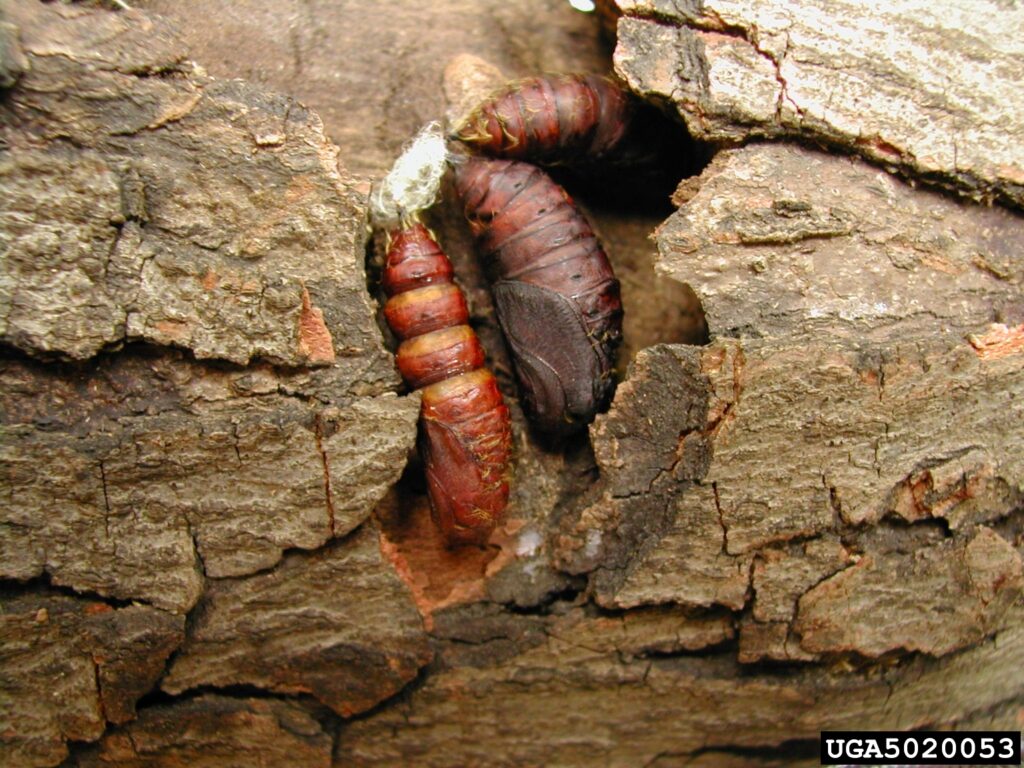 The caterpillar stage of the moths eat tree leaves and have already stripped large sections of forests in eastern North America. If they do manage to get a foothold in B.C., they will harm Garry oak, arbutus, red alder, aspen, cottonwood, maple, orchard fruit trees, nut trees, and many species of urban ornamental trees, warned the government, and compete for food with local pollinators and other local insects.
Eurasian gypsy moths arrived in North America in the late 1800s when a group of entrepreneurs near Boston imported silk moths from France, in order to try and grow silk for the fabric industry. But spongy moth eggs were also in the shipment, and they escaped after one of the entrepreneurs, Etienne L. Trouvelot, started rearing the moths in his backyard, noted a Connecticut government site.
Since then the moths have spread across the continent, reaching the west in recent years. Their egg masses commonly arrive in B.C., said the provincial government, "on recreational vehicles and outdoor household objects originating from affected areas outside of the province."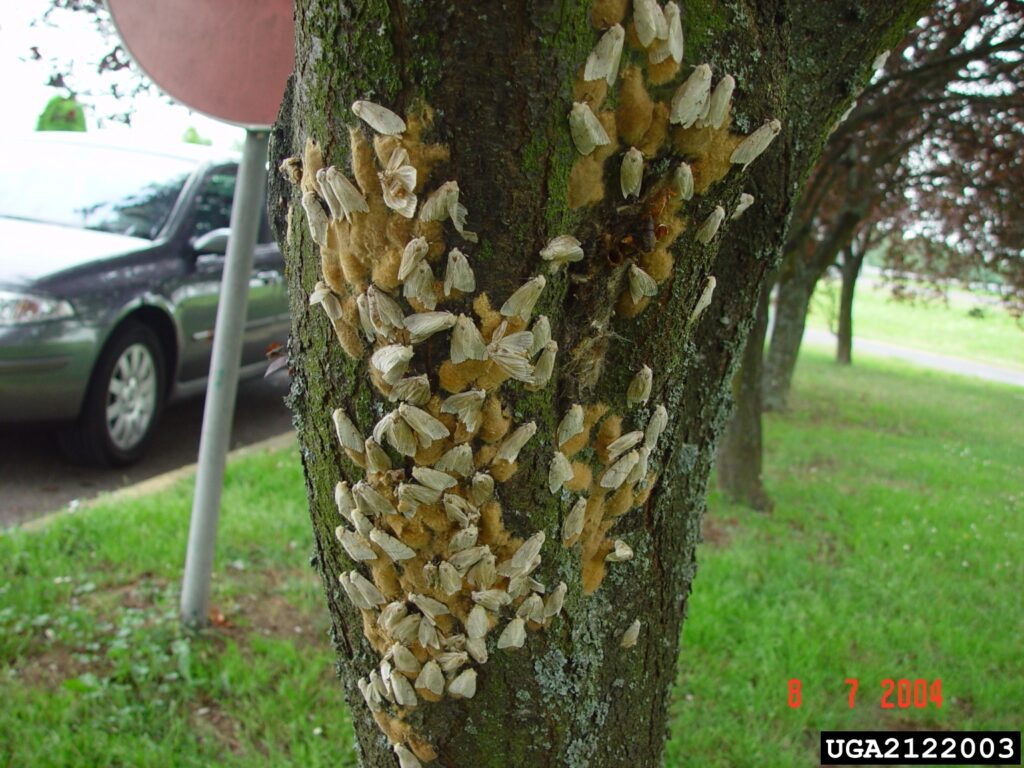 The B.C. government said the treatments will use the biological insecticide Foray 48B, which is commonly used in organic farming. Its active ingredient, Bacillus thuringiensis var kurstaki (Btk), kills moths that eat vegetation sprayed with it, and "is naturally present in urban, agricultural, and forest soils throughout the province."
The treatment "poses no threat to people. It does not harm mammals, birds, fish, plants, reptiles, amphibians, bees nor other insects," said the province.
The federal government asks anyone who finds the moths in B.C. to report it to the Canada Food Inspection Agency.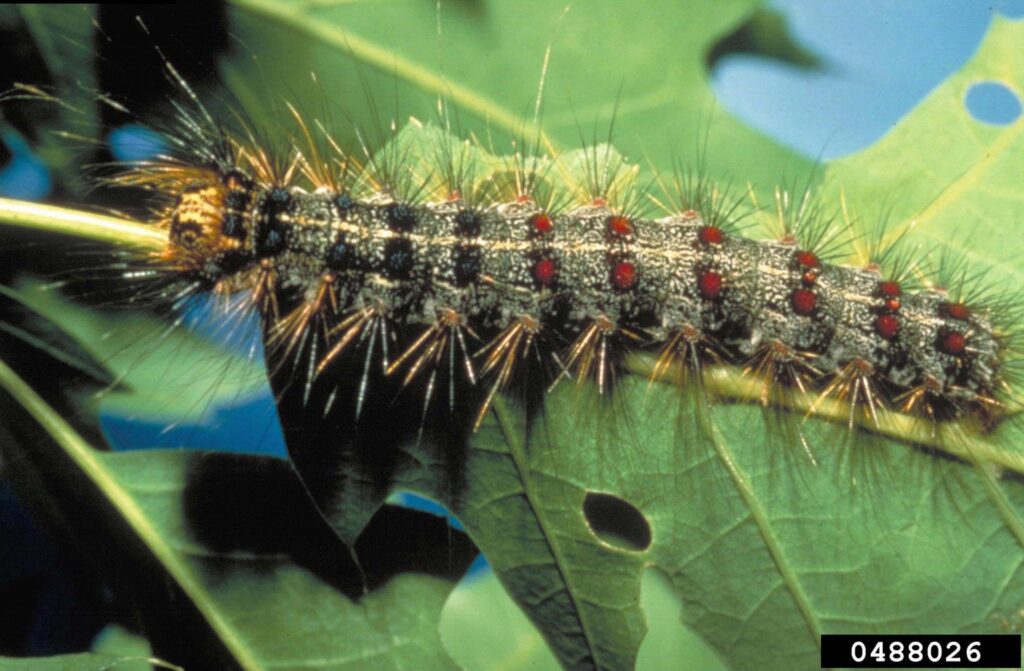 Travellers are urged to do their part by never moving firewood out of infected areas and checking all vehicles and camping gear. 
If you do find egg masses, caterpillars or moths, said the government, remove them, soak them in hot soapy water for at least 2 days, and put the destroyed insects in household garbage.