A new study has found a toxic chemical used to make toilet paper in the bodies of orcas off B.C.'s coast.
Canadian researchers studied the bodies of 12 dead orcas–six southern resident killer whales, and six Bigg's whales–found in B.C. waters, between 2006 and 2018.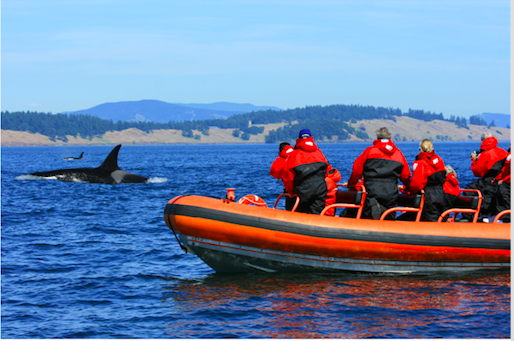 They found several chemical pollutants in the animals, reported the University of British Columbia. One of the most prevalent toxins, comprising nearly half of the chemicals found in the whales, is 4-nonylphenol, which in the past has been used to make toilet paper. It has been listed as a toxic substance in Canada since 2003. One southern resident female whale was pregnant when she died. The scientists found that this mother had transferred all the toxins to her fetus.
The report said it was the first time that 4-nonylphenol was found in whales. It's known as a "forever chemical" because it takes so long to break down in the environment.
"This research is a wake-up call," said co-author Dr. Juan José Alava of the Institute for the Ocean and Fisheries at the University of B.C.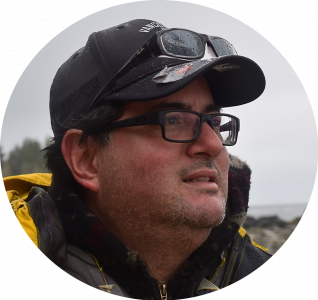 Southern resident whales are endangered, he noted in the press statement, and said "it could be that contaminants are contributing to their population decline."
The researchers called for more protection for the whales through greater regulation of chemicals by all governments.
The statement from UBC noted that "4NP is often used in pulp and paper processing, as well as in soap, detergents and textile processing. It can leak into the ocean via sewage treatment plants and industrial runoffs, where it is ingested by smaller organisms and moves up the food chain to reach top predators such as killer whales."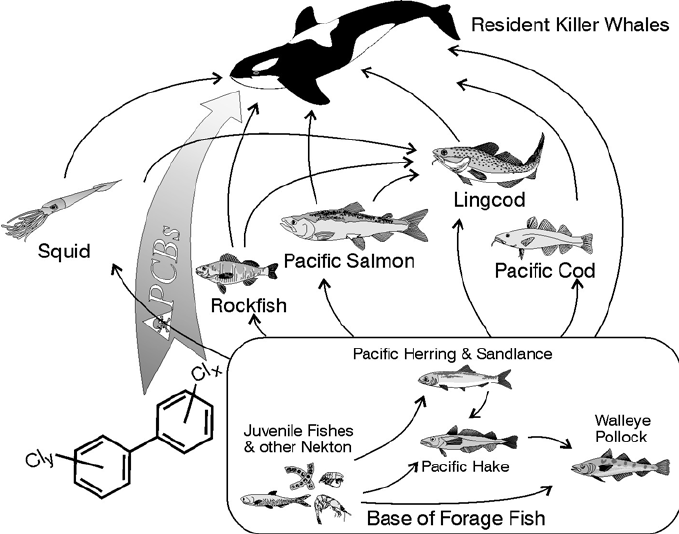 Other pollutants found in the whales "are widely used in food-packaging materials, stain and water-repellent fabrics, cookware, and fire extinguishers," said UBC, noting that some are banned in Canada.
"The contaminants are making their way through the food system," said Dr. Alava. "We are mammals, we eat Pacific salmon as well, so we need to think about how this could affect our health as well as other seafood that we consume."
The study was published in the peer-reviewed journal Environmental Science and Technology and funded by the Department of Fisheries, the UBC Student Undergraduate Research Experience, and the Nippon Foundation.