A new video shows a harrowing rescue of a young humpback whale who was caught in a life-threatening entanglement on Monday, thanks to the quick response of the Department of Fisheries and Oceans (DFO).
The DFO got the call on Sunday that a whale in the Broughton Archipelago Marine Provincial Park, just northeast of Vancouver Island, was in distress and wrapped in rope and prawn gear.
The rope had hogtied the animal, meaning it was wrapped around its mouth and tail and caused injuries around its tailstock, where the tail and body connect.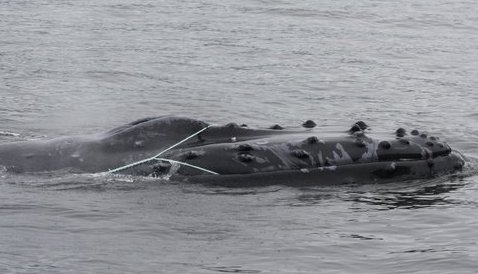 "This animal was probably foraging and he got this gear through his mouth and then became entangled," Paul Cottrell, the marine mammal co-ordinator with the DFO, The Times Colonist. "It had over 400 feet of rope and buoy that it was trailing."
Cottrell quickly called DFO officers in Port Hardy, as well as Jackie Hildering with the Marine Education and Research Society, to get eyes on the whale. They were then able to satellite tag the animal to follow its location.
By Monday morning, the team quickly tracked the whale down just outside of Port Hardy. They knew the humpback was in serious distress because it was 'trumpet blowing' and showing signs of exhaustion.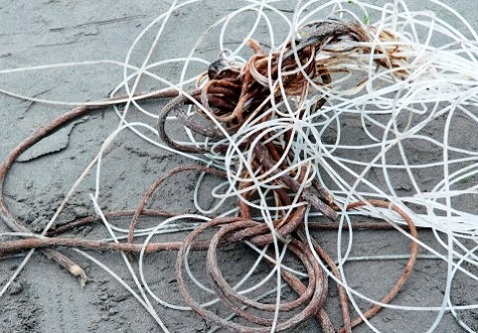 As shown in the incredible video footage posted by the North Island Gazette, Cottrell and his team set to work cutting off the rope and disentangling the moving whale, which took over three hours. You can hear them cheer as the whale is set free: "There it is. We got it. Woo! Well done, buddy."
Cottrell told the Gazette: "We were all exhausted but so happy that we could get all the gear off the animal – it showed a burst of energy once it was free and we watched it for another half an hour, so we're really optimistic for a full recovery."
He credits this successful rescue to the good samaritans who quickly called the DFO hotline. If you ever see a marine mammal in distress, immediately contact the marine mammal incident hotline at 1-800-465-4336.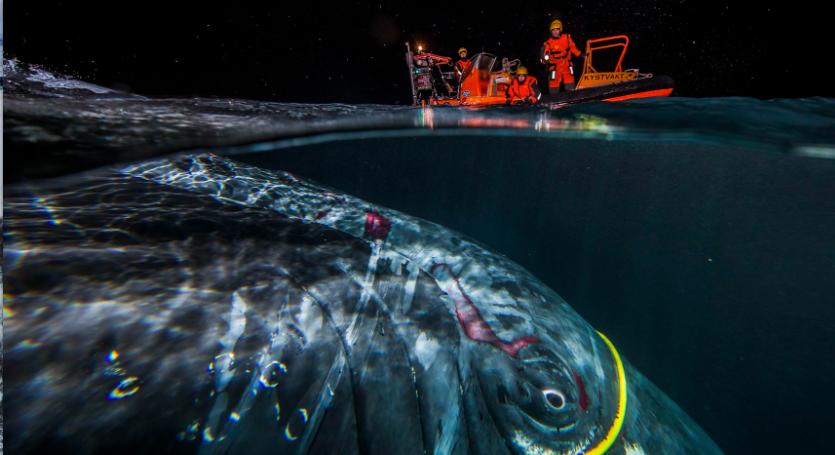 Read more of the West Coast Now's incredible stories of marine mammals, like Moon the whale's epic final journey to Hawaii with an injured tail.