A hidden undersea world of bubbling volcanic vents, plunging canyons, abundant sea life, and countless undiscovered species on B.C.'s doorstep will soon gain permanent protection from destructive bottom trawling, offshore drilling, and deep sea mining.
The Tang.ɢwan-ḥačxʷiqak-Tsig̱is marine protected area reaches from the edge of Canada's Pacific continental shelf to the outer limit of our exclusive economic zone, a sprawling expanse of ocean four times the size of Vancouver Island.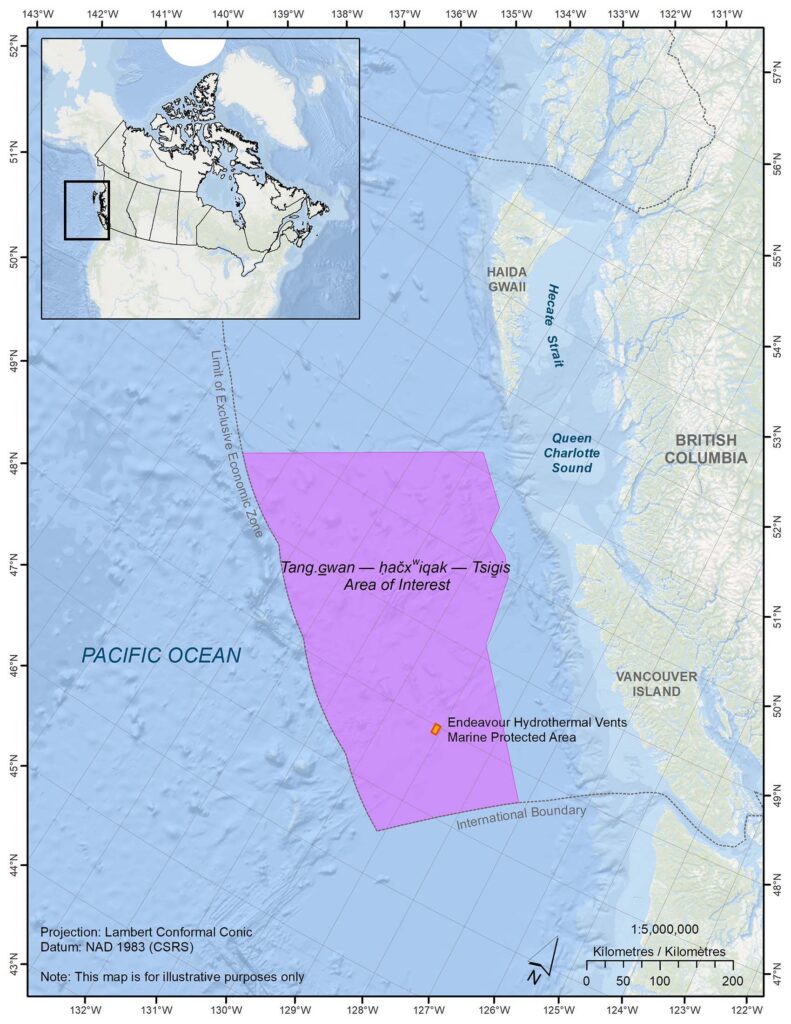 Canada has now agreed with First Nations along the outer coast — from Pacheedaht First Nation on South Vancouver Island to the Council of the Haida Nation in the north — to provide the area with strong legal protection.
Federal fisheries minister Joyce Murray made the announcement with leaders of Indigenous nations at IMPAC5, a global conference focused on marine conservation in Vancouver.
Until recently, little was known about the teeming sea life beneath the surface, but scientists have learned that the region includes undersea methane and hot water vents that support explosive growth of unique and little-understood undersea life.
There are at least 45 seamounts, or undersea mountains, which loom up to 700 meters high below the waves and their slopes drop thousands of meters lower.
"These are deep, far offshore waters," says Gaagwiis Jason Alsop, president of the Council of the Haida Nation. "They require aerial surveillance, Coast Guard patrols, and all those types of tools to see what's going on both on the surface and the ocean floor."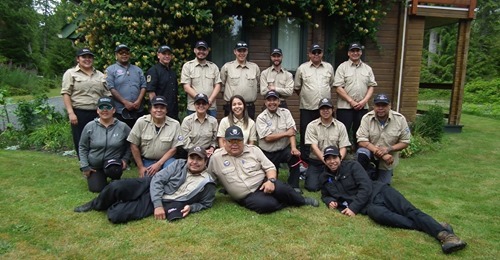 Murray said new regulations will be released in mid-February for a 30-day consultation period before becoming effective. 
"The regulations will adhere to general MPA principles," she said. "There will be no seabed mining, no oil and gas drilling, and no bottom trawling, basically no bottom contact fishing."
Especially sensitive areas will get even more protection.
No commercial fishing interests are likely to be affected. Bottom trawling has been prohibited there since 2017. Tuna fishing occurring in the pelagic zone close to the surface and marine shipping will not be impacted.
Murray announced she has signed an agreement with First Nations to provide a road map for the management of the vast protected area.