Soon big ships plying B.C.'s marine highways will have a new tool to help them avoid striking orcas, humpback, fin, and grey whales in shipping lanes.
Hydrophone sensors to automatically detect whales will be installed in March in Boundary Pass off the south coast of Vancouver Island.
The sensors are a new pilot project to strengthen the existing whale monitoring system along B.C.'s southern and central coasts, which tracks the presence of whales using networks of human observers, including a group of trained citizen scientists.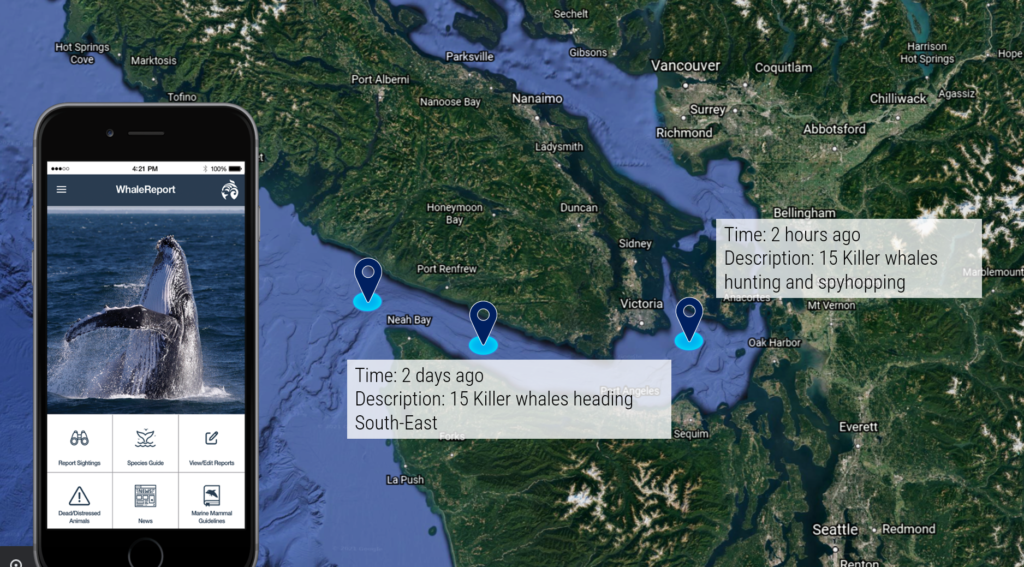 When whales are present in an area, information about their numbers and species is sent to a phone app and website that alerts ships, so they can slow down or change their route, Jessica Scott told scientists at the IMPAC5 oceans conference in Vancouver.
"Vessels traveling under 10 knots are significantly less likely to strike and fatally injure a whale," said Scott, who created the WhaleReportAlert System for Ocean Wise, a global ocean charity, and the Port of Vancouver.
Several dead humpback whales struck by vessels appeared on B.C. shores last year, from Prince Rupert to Vancouver Island, West Coast News has reported. And experts say strikes are just one threat to the animals because the noise from ships prevents them from communicating and feeding.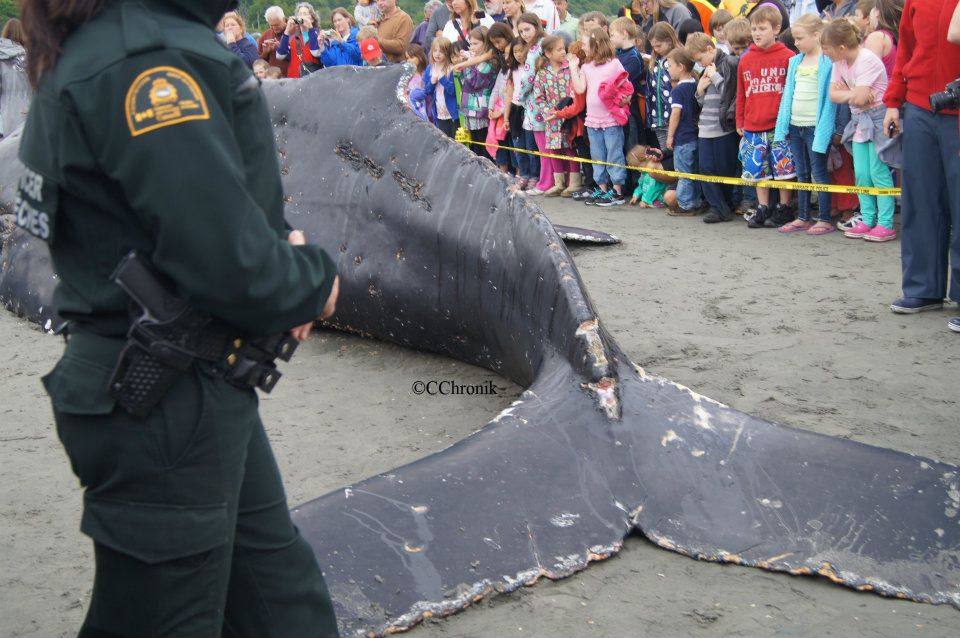 Scott said Ocean Wise plans to expand the pilot hydrophone project to the North Coast and Washington State. The advantage of the automated sensors is that they will work day and night in all weather conditions and add information to the Ocean Wise Cetacean Sightings Network.
That particular network is 22 years old and, said Scott, "one of Canada's most enduring and successful community-based science networks."
Using information collected by citizen scientists, it logs some 7,000 whale sightings each year in B.C., mostly in real-time.
It relies primarily on thousands of coastal residents, ecotourism operators, and professional mariners and trains them to identify whales and report their location and other details.