Ladysmith's most famous resident, Pamela Anderson, was at the Indigo Mayfair bookstore in Victoria earlier this week, signing her new autobiography, Love, Pamela.
"Ladysmith is a beautiful little town, and Vancouver Island is the place to be."

Carol Anderson, mother of Pamela.
The iconic actress and model, turned author and activist, is in the midst of a pop cultural revival with the recent release of her book and a companion Netflix documentary called Pamela, a love story.
"I want to take control of the narrative for the first time," she says in the Netflix trailer.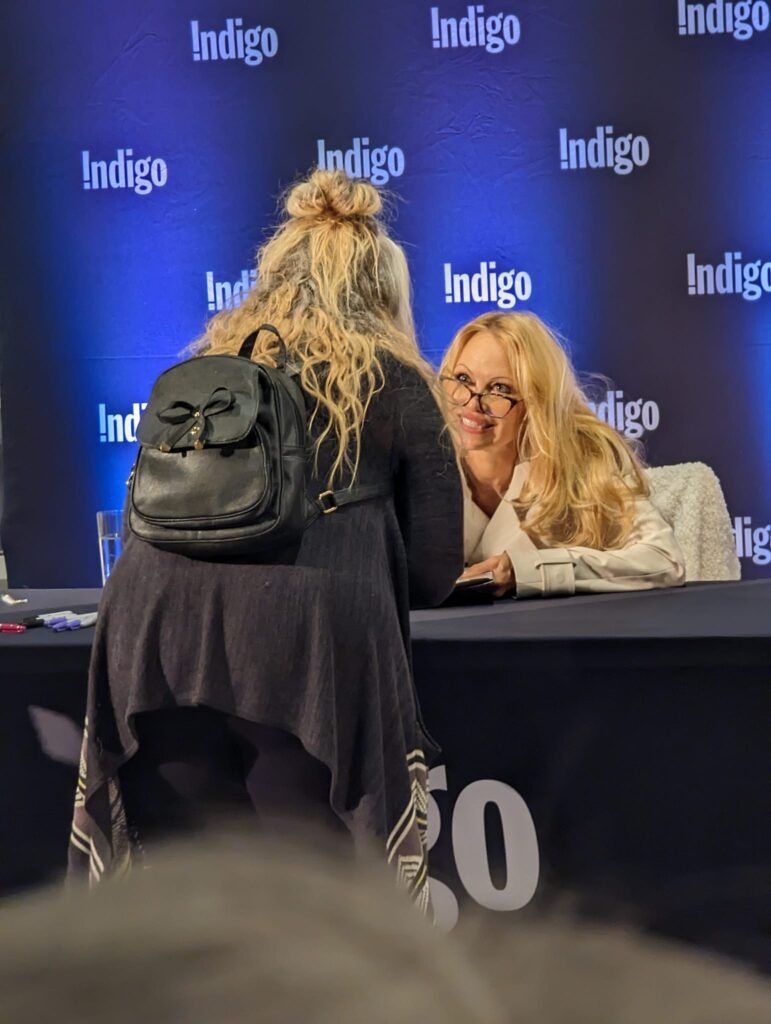 The documentary features Anderson at her waterfront Ladysmith home, a new house alongside the one she grew up in. Her mother and father still live nearby. "Ladysmith is a beautiful little town, and Vancouver Island is the place to be," says her mom in the film.
"Everything in Ladysmith is two minutes away – with traffic," Anderson says in the documentary. We see her head into the local Shoppers Drug Mart to pick up a box of blonde hair dye, with shopping locally keeping with her down-to-earth approach.
"She's an inspiration to women. I strongly believe that she has huge courage and guts to do what she did. I'm very proud of her, and I just want to tell her that."

Pamela Anderson fan.
Anderson famously was discovered at a BC Lion's Game in 1989 when she was in the crowd and put on the Jumbotron. She quickly became a sex symbol, and the film and book centre around the dismissive sexism and invasive media attacks Anderson faced for much of her career. She says she's determined to write her story in her own words, and fans, new and old, are rallying to support her.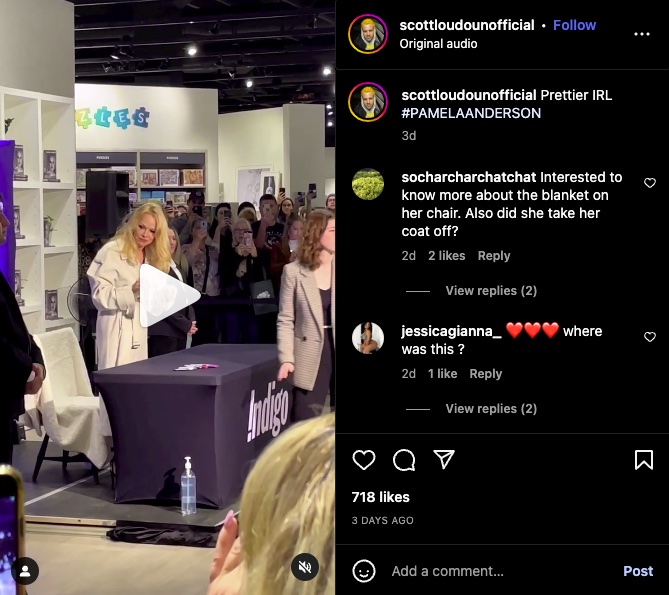 Hundreds of Anderson's fans lined up starting at 6:30 a.m. outside of the Indigo at the Mayfair mall to get a signed copy of her new book. She arrived at noon and signed copies of her book for the lucky first hundred people who received wristbands distributed by Indigo staff. Those without wristbands crowded around in the bookstore to catch a glimpse of the local superstar as she greeted her fans.
One fan who was there told CHEK News, "She's an inspiration to women. She needs to make things right that were done wrong to her. I strongly believe that she has huge courage and guts to do what she did. I'm very proud of her, and I just want to tell her that."