Kathy Gibler can't quite put her finger on what makes Sointula so unique.
"None of us can really put it into words," the Sointula Museum director tells West Coast Now in this exclusive video interview. But, she adds, "We can all feel it."
Sointula, meaning 'place of harmony,' was established as a Finnish settlement in 1901 by a group of socialist idealists who wanted to create a utopian community in rural coastal B.C.
"They believed that you changed society by creating models of what it could look like,"

Kathy Gibler
"They decided they wanted to live somewhere that was fairer to workers, but they couldn't find anywhere," she explains, and so Sointula was born on socialist ideals informed by Finnish politics at the time.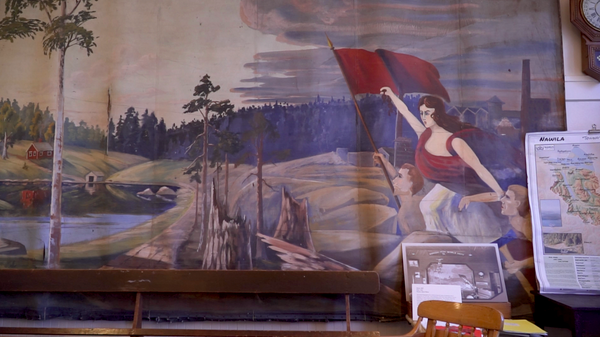 "They believed that you changed society by creating models of what it could look like," she says. They strived for a society where women were equal to men in every regard, and everyone profited equally from the community output, which included logging and fishing.
The original Sointula residents also started the first co-operatives in the province, including the Co-op Store, which opened in 1909 and today is the longest continuously running co-operative in western Canada. "Most of us have memberships, and it has formed the backbone of the community," Gibler tells us.
Unfortunately, the socialist experiment didn't last for the Sointula dreamers. Soon the town went into debt, and many colonists, along with the original leader, Matti Kurrika, left Malcolm Island. Yet the legacy of those early days remains prominent in Sointula today.
"I think there's the danger of forgetting that we share more than we don't."

Kathy Gibler
The Sointula Museum celebrated its 50th anniversary last year. "Everything in this museum came from a family in Sointula," Gibler says, pointing to the photos, artifacts, and even a gigantic 100-year-old painted banner honouring the community's revolutionary roots.
Sointula may occupy an obscure piece of B.C. history. However, Gibler thinks the story of the community still provides valuable lessons for people living up and down the West Coast and beyond.
"We're social creatures," she says. "We share much. And it's really important to know what that is. Otherwise, I think there's the danger of forgetting that we share more than we don't."