It's only mid-July, and already we are facing a record-breaking year across B.C. and the country for wildfires.
There are currently over 380 wildfires burning in the province, with over a dozen new fires started just this past weekend.
Thousands of lightning strikes dramatically escalated the situation over the past two weeks, and the out-of-control fires are moving rapidly. An 'aggressive' forest fire near Bella Coola shut down Highway 20 this weekend.
Currently, forty communities across B.C. have been ordered to leave their homes, with an additional 35 communities on alert to evacuate.
"There are some very, very large fires still burning, and a number of them are out of control, so that number is going to continue to rise."

Bill Blair, federal emergency preparedness minister
People like Jennifer Toland, who owns Eliguk Lake Lodge on Anahim Lake with her husband, evacuated but got caught up in the smoke. "It took me about eight hours from there to get all the way to safety in Fort St. James. But it turns out, I didn't really get over the smoke because it's everywhere. There's no getting out," she told CTV News.
Firefighter Tragically Killed
While firefighting in Revelstoke, a 19-year-old firefighter tragically lost her life last week after a falling tree struck her. Devyn Gale "was a trusted colleague, a loving friend, a beloved sibling and a cherished daughter," said the British Columbia Wildfire Service in a statement. "She was one of us. She was the heart of us."
"She was one of us. She was the heart of us."

British Columbia Wildfire Service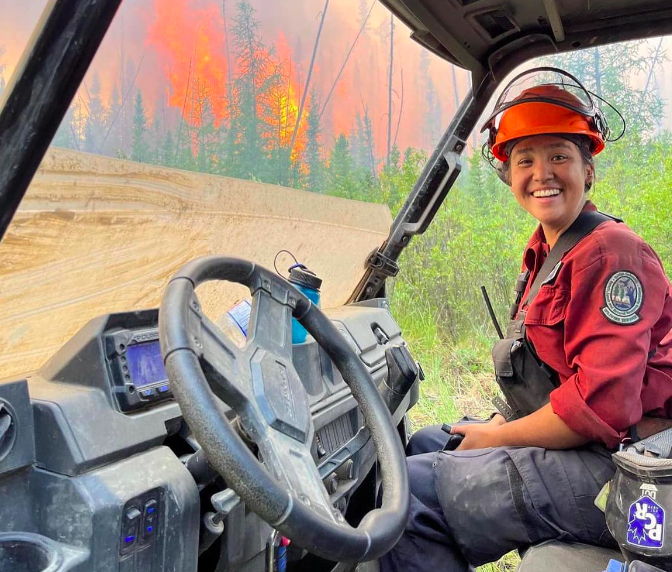 The military has also arrived as of Sunday to provide support for the fire-fighting efforts. Members of Public Safety Canada, the Canadian Armed Forces, and British Columbia emergency officials are meeting this week to evaluate the threats. If needed, the federal government says it may send more resources to fight the fires.
Drought Warnings in Place
Extreme drought conditions are resulting in an especially difficult forest fire season. Out of the 34 water basins measured in the province, four are rated at the highest level of drought, including Vancouver Island, the Bulkley-Lakes basin, and the Fort Nelson basin.
Reports say "harm to ecosystems and communities is likely" as water-conservation efforts have been put into effect across the province.
Canada on Fire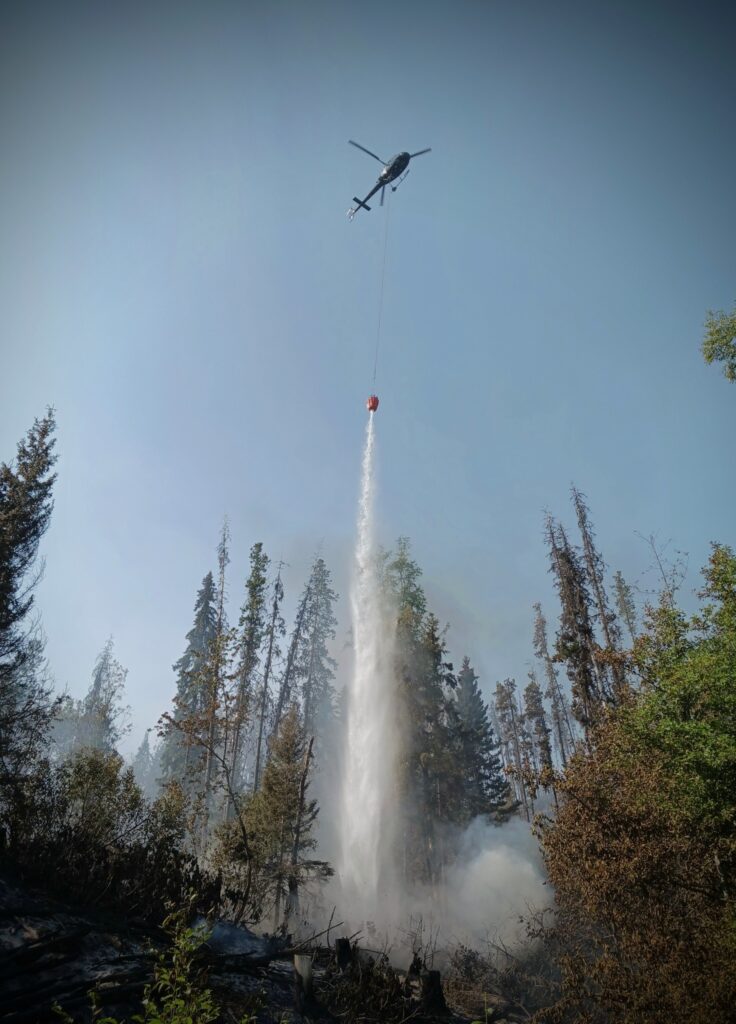 Meanwhile, forest fires rage across the entire country. 100,000 square kilometres have burned this year alone. "There are some very, very large fires still burning, and a number of them are out of control, so that number is going to continue to rise," federal emergency preparedness minister Bill Blair warned earlier this month.
Worsening climate change is a key factor. Higher global temperatures lead to drier conditions, increasing the intensity of wildfires. Global warming is, in turn, linked primarily to industrial companies. A peer-reviewed study from earlier this year found that the world's biggest fossil fuel producers create emissions that contribute to 37% of the forest fire-scorched areas across North America.
Environment Canada has warned that climate change will only worsen forest fires in the future. "The likelihood of forest fires becoming a bigger concern in coming decades is something that is consistent with climate change," Steven Flisfeder, a meteorologist with the federal department, said.
Stay Informed
Stay up-to-date on the latest wildfire and evacuation notices by checking the BC Wildfire Service forest fire map and their social media.